Last week, British Safety Council held a Gala Dinner to celebrate the International Safety Awards (ISAs) 2023 at the Landmark hotel in London. This is the 65th year the awards have taken place.
The event was hosted by British racing driver Perry McCarthy (aka the original 'Stig' from BBC Top Gear). The prestigious event included speeches by British Safety Council CEO, Mike Robinson, its chairman Peter McGettrick, and Jason Anker MBE who, alongside his daughter Abbi, spoke about his accident working at height 30 years ago which left him paralysed from the waist down, how it affected them as a family, and how he found the motivation to recover and achieve career success since then.
The event combined both a formal presentation ceremony with a dinner and an evening of live entertainment. Addressing the room of award entrants and winners, Mike Robinson said:
I'm delighted to see so many people here tonight, as by your presence you're not only demonstrating your commitment to improving the health, safety and wellbeing of your organisations, but are also helping celebrate sixty-five years of improving health & safety standards around the world.
Mike Robinson, British Safety Council CEO
This year, 774 organisations of all sizes and sectors won British Safety Council's acclaimed ISA awards. They came from as far as Africa, Asia, India, mainland Europe and the Middle East. 136 applicants achieved a distinction, 298 achieved a merit and 337 achieved a pass.
The occasion was also used by British Safety Council to announce winners of the Mates in Mind Impact Awards, which are given by its sister charity, Mates in Mind to companies seeking to improve mental health at work, especially in the construction sector.
Reflecting on how his life changed after a work-related accident, which led to his relationship breaking down, over-dependence on drugs and alcohol and further damage to his brain from an accidental overdose, Jason Anker MBE said:
This year is 30 years since I fell while working at height, and I have looked at how far I have come in my life. Life is 10 per cent what happens to you and 90 per cent how you react to it. The most powerful thing to me is how our lives, and especially my daughter Abbi and I, have adapted since my accident. There isn't a day that goes by when I don't wake up and think, 'if only'.

With the help of my business partner Tim and an amazing team of supporters, I recently completed a successful ascent of Mount Snowdon, in a gruelling nine-and-a-half-hour trek there and back. Two days later, I went down the fastest zip wire in the World, in Wales, suspended face down travelling at over 100 miles an hour. On 9 June, my daughter Abbi and I will do a big parachute jump, skydiving 15,000 feet in tandem, all to raise money for two charities No Falls Foundation and Mental Health UK. Life sometimes throws you lemons, make lemonade.
Jason Anker MBE
This year's International Safety Awards are sponsored by RS Safety Solutions.
Category Winners
CEO of the Year
WINNER:
Folake Soetan – Ikeja Electric Plc
Health, Safety and Wellbeing Ambassador of the Year Award
WINNER:
Emma Short – Tees Valley Energy from Waste site
HIGHLY COMMENDED:
Md. Omar Sharif Ahmmed Chowdhury (Gonosasthaya Samaj vittik Medical College Hospital)
Health and Safety Transformation Award – sponsored by Croner–i
WINNER:
Hitachi Rail in partnership with BB&A
Seize the Opportunity Award
WINNERS:
Dubai Municipality
Dubai Municipality – Health & Safety Department
HIGHLY COMMENDED:
The James Tye Award
WINNER:
Team of the Year Award
WINNERS:
Fire Safety Team – Wheatley Group
Project HSE Steering Committee DMCC's Dubai Uptown Project – WSP Middle East
Wellbeing Initiative Award – powered by Being Well Together
WINNER: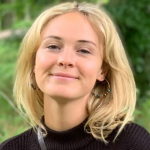 Joanne is the editor for Workplace Wellbeing Professional and Family History Zone. After obtaining a bachelors degree in English literature and media studies, Joanne went on to spend two years of her life writing and teaching English in China and Vietnam. Prior to joining Black and White Trading, Joanne was a marketing coordinator for luxury property in Brighton focusing on blog writing, photography and video creation.