A new survey confirming loneliness in workplaces across the Capital has worsened with the pivot to hybrid working – almost half (48%) of respondents feel lonely at work from time to time, and 8% of these admit to feeling lonely quite often. 
The problem is not unique to the executive support industry, and it is estimated that the cost of loneliness to UK employers is a whopping £2.5 billion every year (source: gov.uk).
Survey results
The Bain and Gray, Survey* of over 100 executive assistants (EAs) working in London in April 2023 shows that:
Almost two thirds (63%) are currently hybrid working, with 21% reporting that feelings of loneliness have increased since the move to remote work.
Three quarters 74% feel that IRL meetings with their boss and team is key to encouraging inclusivity at work.
More than a third of companies (38%) are still not operating anchor days where all the team is in the office under one roof at the same time.
80% meet face-to-face with their boss on a weekly basis or more frequently.
Almost half (44%) or respondents agree that the very nature of an executive support role – sandwiched between staff and management – can be a lonely one.
The long-term impact of loneliness
Loneliness, as a pervasive and enduring state of social isolation, can have profound long-term effects on individuals. The impact of loneliness extends beyond mere feelings of sadness and longing, affecting various aspects of physical and mental well-being. Over time, chronic loneliness can lead to increased risks of developing mental health disorders such as depression, anxiety, and even cognitive decline. It can also weaken the immune system, making individuals more vulnerable to illnesses and diseases.
Furthermore, loneliness has been linked to heightened levels of stress, disrupted sleep patterns, and impaired decision-making abilities. In the long run, the pervasive nature of loneliness can significantly diminish overall quality of life, emphasising the vital importance of nurturing meaningful social connections and fostering a sense of belonging in individuals.
LINKS – a new community for executive assistants
To help combat this, Bain and Gray has launched an open platform community called LINKS – offering curated content with access to mentoring and face-to-face support. Monthly round table events will encourage those in senior roles to share insights with their less experienced peers, and a mentoring programme will be facilitated.
Emily Bain, founder and MD of Bain and Gray says:
It is vital that businesses go that extra mile to create a feeling of belonging that many have missed out on since Covid and the trend for hybrid working. Our aim is to support those who are searching for a new job and those who are happily and gainfully employed through an open community designed to foster a sense of belonging as well as inform and educate.
Emily Bain, founder and MD of Bain and Gray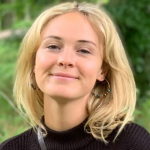 Joanne is the editor for Workplace Wellbeing Professional and Family History Zone. After obtaining a bachelors degree in English literature and media studies, Joanne went on to spend two years of her life writing and teaching English in China and Vietnam. Prior to joining Black and White Trading, Joanne was a marketing coordinator for luxury property in Brighton focusing on blog writing, photography and video creation.