In this article, Angela Matthews, Head of Policy and Research at Business Disability Forum, shares findings from the organisation's second Great Big Workplace Adjustments Survey, which was published in June. In particular, she considers how the employee experience of workplace adjustments impacts on colleagues and on social relationships throughout the workplace.  
Adjustments to what?
Line managers in many organisations rarely have the remit or the permission within policies to influence and effectively change the wider barriers that disabled people experience in the workplace beyond their immediate job. As result, employers generally see workplace adjustments being about a job or a role rather than the wider organisation. While making changes to a role is important, this approach means that the wider experiences beyond someone's individual job are often missed and remain unchanged. This is a theme which we first saw in our 2019 findings and which was even more pronounced in this year's findings.
As a result of this approach, disabled employees reported feeling 'left out', excluded and overlooked by their employers, particularly in relation to the disability-specific nuances of work-related stress and health and wellbeing activities and interventions. 'We're all stressed, so why are you any different?' Is a question that many disabled employees have been asked at work.
Work-related stress
As stress is something we all feel to different extents and from time to time, it is often thought by employers that it must affect people equally or, at least, there is little difference between the experiences of disabled and non-disabled employers. This is unfortunate because understanding the nuances of experiencing workplace stress as an employee with a disability or long-term condition can lead to identifying the specific causes and lead to conversations about how that stress can be removed or at least eased.
Removing workplace stress from disabled employees should be a core part of adjustment-related conversations. Many disabled employees said their employer – whether that was a manager, HR, or occupational health – did not ask them about work-related stress when discussing adjustments.
There was a clear link between the levels of work-related stress and not getting adjustments or, for many, not getting adjustments in a timely way: 1 in 8 disabled employees waited over a year to get adjustments in place. During the time employees were waiting for their adjustments, the 'wait' was not just about not being able to do their job as best as they knew they could or being less productive; it was sometimes also about the lack of those adjustments meaning increased pain, fatigue and, or some cases, sustaining workplace conditions that were adding to or exacerbating an injury, disability, or condition.
The employee and line manager relationship
In the 2023 survey, there was a much deeper appreciation of the connection between colleagues, teams, and line managers in the 2019 survey. We saw many cases where line managers were happy to agree to workplace adjustments an employee requested, only for a senior manager to overturn the manager's decision. When line managers were frustrated by how they were limited by senior leaders, employees they were supporting saw this. Employees had more sympathy for how their manager was, in one employee's words, "stuck in the middle" between them and their senior management team. It led some employees to take the view that their manager is not effective in supporting them, because their manager's manager had not enabled them to. At the same time, those same employees referred to their manager as being "kind", "understanding" or "listening" – even if those managers had to come back to them and say, 'The senior manager says no'.
And yet, during the absence of adjustments, employees still had an emotional connection to the approach of their line manager, and they were also connecting that to their level of work-related stress. In one employees' words, "I am not really stressed at the moment, because I have a kind line manager". In many cases where a senior leader had overturned a manager's decision to agree an adjustments request from an employee, it left the manager feeling they could not expect the employee to stay well and do well at work. It left both the employee and the employee's manager feeling unsupported by leadership.
The toll of being excluded from health and wellbeing activities
The key element disabled employees generally reported about the impact of inaccessible and non-inclusive health and well-being activities was that it "left [them] out", they "couldn't take part", or that it "does not promote team building". Being excluded from activities which would allow them to further connect with their non-disabled colleagues was the most upsetting part for most respondents.
We often speak to employers about the business non-benefit element to this: i.e., if you are spending millions on a wellbeing programme each year that a proportion of your employees (i.e. disabled employees) cannot use (just 44 per cent of disabled employees said the employee assistance programme provided by their employer was accessible to them), regardless of the visible lack of consideration to inclusion, it is not a good use of money. But disabled employees did not cite a financial unfairness or that they were missing out on a financial benefit that their employer had paid for that others could use. They felt they were missing out on making deeper social connections with their colleagues. The most common examples given by disabled employees were:
Health awareness activities urging people to walk more, which often had a competitive (and often cash prize) element to them.
Signs near the lift encouraging people to take the stairs. Colleague who could walk up the stairs did that together, while the disabled colleague was left to use the lift alone.
Generic diet and weight loss advice sent to all employees with no acknowledgement that it could be a triggering communication for people with eating disorders or irrelevant for people who have medical diets and cannot eat the same food as everyone else.
Mindfulness sessions and apps that don't suit some people's conditions. One employee said the 'roll out' of an app, which everyone was encouraged to use, put some people into a mental health "crisis". Others said mindfulness interventions were "distressing" to some people with 'neurodiverse' conditions.
Workplace adjustments take away the barrier, not the disability
The need for workplace adjustments to be made beyond a person's job role came out clearly in the findings, but so too did the fact that even when all possible adjustments are in place a person's disability – with all of its symptoms and unpredictability – still remains. This was a point made by many disabled people and is a message that resonates personally with me. I was 'with' those employees as I read their responses, one of which said "Sometimes there's nothing anyone can do, I just have a disability".
For my part, I manage my conditions as well as well as I can, and my astonishingly understanding employer has made all of the adjustments that I could possibly need but my disabilities remain. Adjustments cannot make our bodies work in a way that they don't work; workplace adjustments cannot undo my strokes, and it cannot make my liver metabolise protein in the way it 'should'.
Sadder still was reading the responses from employees working in organisations where colleagues and managers had said "You've got adjustments now, so why can't you do this?" – i.e. the flawed notion that if an employer makes adjustments, the disability itself is somehow removed. Others also recalled the emotional toll that managing a condition while managing work takes on an already 'disabled' body. It led less than a third (32 per cent) of disabled employees to say that their mental well-being is generally good or very good in an average week.
This had a direct impact on how disabled employees felt about themselves at work. Many referred to feeling worried about how they were performing even though their manager or colleagues had not suggested this. One employee said, "I feel I'm falling short of standards I would like to be working at" and another, "I worry I can only ever do a low-level admin job". It led employees to say they felt "stuck" because of their disability or condition. They could not progress or move in the organisation for one of the following reasons: either because they felt they were not good enough to do so, or that they felt that their manager felt that they are not good enough.
In addition, others felt that if they do try to progress or take on more responsibility it would be a detriment to managing their disability or condition well. In fact, 58 per cent of employees indicated that they were actually satisfied or very satisfied with their current work situation in terms of their job and career; 55 per cent said they wanted to decrease their hours in their current job, and 31 per cent said that they would like to consider decreasing the amount of responsibility in their current job to help them manage their disability or condition. One employee said their decision to reduce their hours was "the best decision ever", whereas an employee who had not yet made this decision said "I just feel as though I am living day-to-day with nothing else in life".
Workplaces are more social and emotional than ever
What these findings reveal is that our connection, or lack of connection, to one another is not just important for our health and well-being at work, it is absolutely pivotal. Perhaps this is because we conducted this survey after the pandemic and periods of lockdown. It may also be that our workplace policies have, in many organisations, increasingly become much more understanding and holistic in a way that speaks to every part of our lives and what could happen in our lives in the future.
As a couple of examples, expanding policies and the amount of leave offered after having lost someone close, after a relationship breakdown, after losing a pet; calling upon these policies naturally means that now more than ever employees are going through life events in a way that includes their employer in some way, whether that includes merely telling an employer 'I need to use this policy now' or 'I need to take leave for X situation', or whether it is an employer saying 'We get it, take whatever time you need'.
But all workplaces are more social and more emotional than they have ever been, particularly as we recognise an experience as intimate and as personal as being or becoming disabled is essentially about the very body that you live, breathe, and work in. This is why, particularly for disabled people, workplaces are personal.
Some of our findings show that we, as employers, have not yet mastered proactively seeking out the barriers and the difficulties within organisation structures, policies, and practices so that they are removed before employees experience them or need to call upon that missing support.
Only just over a third (37 per cent) of disabled employees felt their employer is genuine about removing all disability-related barriers in the workplace. Not getting support right – particularly disability and adjustments-related support – causes employees to think not "This not a disability friendly organisation", but "This isn't a friendly organisation".
This means that when disability-related support isn't in place for disabled employees, it doesn't just make them question the disability-related values of that employer; it makes them question how genuine the employer is about all diversity, inclusion and ethical-related agendas. When senior managers and leaders do not follow up their words and commitment with action, they risk sacrificing the trust of employees and, as our latest survey showed, their managers, too.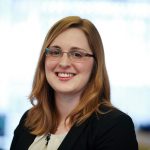 Angela leads Business Disability Forum's policy and research team and specialises in UK work, health, and disability policy. She is an adviser to and research partner on several academic research projects related to health, disability inclusion, and inclusive employment.
Angela regularly contributes to HR and disability 'lifestyle' publications. She has appeared on BBC Radio 4, speaking on topics including women's work and care ethics, and the disability employment gap. Angela has given evidence at various Parliamentary Select Committee inquiries. Angela often brings her own experiences of work, health, personal and social care, and disability benefits to her speaking activities.