We are in the midst of a cost-of-living crisis that has caused the biggest decline in income, in real terms, for half a century.
According to Goldman Sachs, inflation – which is already at 10.1% – could hit 22.4% should the energy price cap increase again in January. These are scary headlines to read, and make no mistake, this is not just an issue for consumers but for businesses, too.
Mintago's recent research revealed that for most (56%) full-time workers in the UK, their finances are the greatest source of stress in their lives. Clearly, employers have a significant role to play in ensuring their employees' financial wellbeing remains intact in the months to come; in fact, it's in their best interests to support their workforce, with financial worries invariably having knock-on effects on their overall performance.
As such, managers, and particularly HR managers, must have a coherent plan in place for how they are going to support employees in the difficult months ahead. Of course, offering pay rises would be an obvious option, but it's likely that many businesses will also be feeling the pinch, so this may not be possible for some.
Importantly, there are many other ways in which businesses can support their workforce during the cost-of-living crisis and improve their financial wellbeing. Here are some of the best options available.
1. Breaking the money taboo
Many employees will not discuss their personal finances with their managers. Even discussions about pay rises can be awkward, so opening up about worries regarding issues like food and fuel poverty might be unthinkable for some. Yet multiple studies show that some concerns can be alleviated by simply talking about them.
So, fostering a supportive environment where their staff feel comfortable talking about their
finances is crucial. It is vital that managers break down the so-called 'money taboo' if they are to better support their workforce during the cost-of-living crisis.
One way of doing this is to increase discussions about personal finances at the top of the
organisation. For instance, if the senior leadership team make a conscious effort to address financial wellbeing within meetings and internal communications, this can shape a culture wherein talking about money is normalised.
Moreover, managers could consider making pay reviews more flexible in order to better match the needs of their employees. For example, with energy bills set to increase by £1,600 a year in October, many employees would benefit from having their pay review ahead of this rise in their household costs – rigid structures of annual pay reviews could prove harmful to employees' financial and mental wellbeing.
2. Financial education
In my view, financial education should begin from an early age, but financial literacy is not a particularly big priority for many schools in the UK. Like it or not, employers must try to plug this gap in people's knowledge and empower their employees through financial education.
Indeed, it can be difficult to encourage employees to improve their financial literacy, but employers can make it less daunting for their employees by providing complementary financial education workshops and programs to give them all the tools they need to make better informed decisions about their finances. At very least, circulating useful websites and tools is a good starting point.
Taking this idea even further, providing employees with access to one-on-one sessions with a financial adviser or expert can help employees who feel less confident in discussing their financial worries in the workplace discuss their issues in a more anonymous setting. Strikingly, Mintago's research found that 33% of UK adults needed help managing their finances, but didn't know where to find it, so making financial advisers readily and freely available would certainly help in this sense.
Mintago has partnered with many firms, including our recent agreement with Oddbox, to deliver financial support tools as well as access to advisers for businesses and their employees. Not only can it prove a massive help, particularly during the cost-of-living crisis, but support services like this are useful for employee retention and attracting new talent.
3. Discount schemes and other short-term benefits
In the short-term, management teams could consider providing their workforces with benefits like discounts or more perks, such as free food and drinks in the office. While this is unlikely to make a huge difference in the long-run, even small discounts on the things that employees regularly want or need to buy will go a long way in making them feel supported by their employer.
By offering employees discounts on gym memberships, transport or tech purchase schemes,
managers can help staff maintain some of the aspects of their lifestyle that they might start to struggle to afford as their household bills increase. Similarly, studies show that simply providing employees with free food can improve job satisfaction, because it creates a supportive environment for the workforce.
4. Wellbeing platforms
In the current crisis, long-term financial wellbeing is as (if not more) important as providing short-term benefits. Worryingly, Mintago's research has found that 72% of UK adults are prioritising immediate financial commitments over long-term financial goals, which could impact their financial wellbeing further down the line.
As such, managers can support their workforce during the cost-of-living crisis by equipping them with the tools they need to manage and plan their future financial lives – financial wellbeing platforms are worth the consideration.
By implementing a financial wellbeing platform, managers can empower their employees to manage their finances in one place – from their pension savings to their investments – and gain a clearer view of their overall financial situation. With features like savings targets and educational materials, employees will find it easier to plan for the future and regain control of their finances. As a result, they'll feel more confident when confronting short-term difficulties like the cost-of-living crisis because they will have a better handle on their long-term financial strategies.
5. Promote pensions and salary sacrifice scheme
Of course, when it comes to long-term financial planning, company pension schemes are a vital tool for managers to promote. However, Mintago's research found that 46% of UK adults would like their employers to do more to improve employee engagement with their pension schemes, so evidently not enough is being done. Again, financial wellbeing platforms can help.
It is no longer enough for managers to put their staff on autoenrollment schemes with no further information. Instead, an accessible dashboard that allows employees to engage with their pension scheme – and even track down lost pension pots from former employees – will surely increase both engagement and financial wellbeing. Thus, by allowing employees to see how much they have in their pension pot and manage their contributions on a monthly basis, managers can give their staff even more control over their finances.
Similarly, the cost-of-living crisis is the perfect opportunity to promote HMRC's salary sacrifice scheme, which can save employees (and employers) valuable money on national insurance (NI) contributions and income tax. Using the salary sacrifice pension scheme essentially reduces the employer's NI bill and will also ensure employees enjoy higher take-home pay, as they will also be paying lower NI contributions.
Without doubt, businesses must consider all the options available to them. Crucially, this does not always mean a major financial outlay – talking more about employees' financial wellbeing support and considering the best ways to support employees in order to maintain a motivated and productive workforce can actually save businesses money. So, as the cost-of-living crisis worsens, managers should step up to the challenge of helping their teams navigate these challenging times.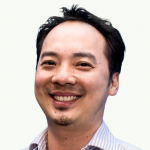 I am the founder and CEO of Mintago, an employee financial wellbeing solution. We want help employees lead financially happy and healthy lives.
Mintago is an FCA regulated financial wellbeing company that helps find lost pensions quickly and provides financial planning tools, supported by access to financial advisers and over 1,000 pieces of informative content and tips about various aspects of their personal finances for its users.
Mintago also helps businesses and employees save money via HMRC's salary sacrifice pension scheme. Mintago provides a salary sacrifice pension hassle-free implementation program, which creates direct savings on monthly National Insurance payments, with a platform that simplifies managing employee pension contributions.
I am also the co-founder of Perkbox, Europe's fastest-growing employee experience platform. I have been responsible for building the Perkbox marketing, brand and culture from the beginning.