In 2021 there were 15.5 million women in the UK workforce. The importance of maintaining good women's health – along with optimal management of other general health conditions – for success and productivity at work, cannot be underestimated.
In a recent 2022 Women's Health survey, a staggering 57% of women believed a gynaecological or hormonal condition had negatively impacted their careers. To date, women's health has not been given the priority it deserves within the workplace environment.
The 'six pillars' of wellness at work include health, as well as job security, financial security, support, protection and work/life balance. Managing women's health conditions at work is equally as important as these other five parameters.
Case study
I once saw a patient in the menopause clinic with intractable hot flushes. She attended numerous appointments, and we tried all sorts of HRT – but nothing worked. We ended up doing 24-hour urine tests for rare causes of hot flushes – HIAA levels to exclude carcinoid syndrome, and VMA levels to exclude a phaeochromocytoma – all negative. I was mystified.
One day, she came to the clinic and the hot flushes had suddenly disappeared. I was amazed and asked lots of questions to try and find out why. The answer – 'Oh' she said, 'I finally changed my job, and I'm fine now.' I was incredulous. All the time her sweating was due to stress at work.
Food for thought. All this could have been avoided perhaps by more support in the workplace.
The UK vision for women's health – a 10 year plan
Following wide consultation across the country in 2021, the government published the Women's Health Strategy for England in August 2022. The task force listened to women's voices and those of healthcare providers, and set out a 10-year plan to improve women's health. Everyone needs to be aware of these long term plans for improving women's health, for women in the workplace, which pose particular challenges for employers.
The investigators heard women's concerns and stated a necessity for improved workplace support, with policies in place to help manage conditions such as period pain, endometriosis, fertility treatment, miscarriage, pregnancy loss and menopause.
Aims and objectives
One key ambition of the strategy is to lower stigma and remove any barriers, so that women can discuss health issues more freely with employers and managers. This will mean managers and work colleagues need to develop a better understanding of gynaecological and other health problems. Up-to-date policies need to be in place to support and assist in the management of these conditions.
The Civil Service was cited as a good example, having recently established its own Menopause Policy, and has also signed up for the Wellbeing of Women Menopause Workplace pledge.
Funding
The government has introduced the Health and Wellbeing Fund 2022-2025 – jointly run by the Department of Health and Social Care and NHS England, which invites applications from voluntary care agencies to support women suffering from sexual and reproductive healthcare conditions, to help them stay in or return to work.
A further £1.3 Billion has been given to improve facilities for disabled people at work, to help reduce ill-health, and enable them to stay in the workplace.
Even small to medium-sized businesses and those who are self-employed must have access to high-quality Occupational Health services for their staff. The strategy states that 'health is everyone's business.'
The need for flexible working
Flexible working is particularly important for those with health conditions or who are carers. The government believes everyone should have a right to have flexible working unless there is a good reason not to. It has been categorically shown that helping employees achieve the best work-life balance results in improved productivity, less absence from work, lower staff turnover and improved staff relationships.
Recommendations for gynaecological conditions
The strategy also set out a range of recommendations to improve the care of women with menstrual health and gynaecological conditions including heavy menstrual bleeding, endometriosis, Premenstrual Syndrome (PMS), Premenstrual Dysphoric Disorder (PMDD), fibroids, polycystic ovarian syndrome (PCOS), urinary incontinence, recurrent urinary tract infections (UTIs), fertility and pregnancy care.
Next steps for managers to improve women's health support
How can managers help achieve the aims of the Women's Health Strategy and improve women's health in the workplace?
Here's a list of suggestions and practical options –
• Better education for managers about women's health conditions – So they can better understand what an employee is going through, and the significance of their symptoms. This will help reduce the embarrassment women often feel when having to tell a manager – who may be male – about their gynaecological symptoms. It should be clear if a woman is suffering, what actions should be taken, and when and how to obtain a referral.
• Introduce a 'Women's Health Well-being Policy' – This needs to be introduced to the team, and adhered to.
• Check which other women's health policies are in place in your department.
Policies likely to be helpful include –
– Fertility, pregnancy, pregnancy loss, and post-natal support – For example, there's no statutory right to time off for IVF but encouraging employees to be open about this is less stressful for all concerned.
– Menstrual health – 57% of women say that period pain has affected their ability at work.
– Other Gynaecological conditions e.g. endometriosis – In one survey, 26% of women with endometriosis, regularly had time off work due to the condition.
– Menopause – 6 in 10 women say menopause negatively impacts them in the workplace, and 49% are considering retiring.
Have you signed up for the Menopause Workplace Pledge?
– Bullying and harassment – 3 of 4 women have been bullied at work. Bullying causes stress and leads to poor mental health, stress, anxiety and depression.
– Equality and diversity – 51% of women have suffered from racism at work. Racism too causes poor mental health, with stress, anxiety and depression.
These policies need to be written based on best-practice guidelines, agreed upon in-house, introduced to team members, and adhered to.
• Support for working mothers – Make sure you know the details of maternity and paternity leave. What flexible options are in place that might assist with childcare?
• Is women's health information available within your business, for staff? – A good example is the Women's health hub on the BUPA website.
• Discuss wellbeing as part of the agenda – Make it normal, at designated meetings, such as an appraisal, to discuss how an employee is feeling – not just an inconvenience or an afterthought. Managers need to feel comfortable discussing women's health from period problems to menopause, without feeling uncomfortable.
• Ensure line managers know of any corporate schemes so the employee can be made aware of these, as appropriate.
• Be proactive at recognising Health Awareness campaigns such as Breast Cancer Awareness month or Cervical Cancer Awareness month.
• Make sure employees can be directed to helpful organisations – Examples include ACAS, Pregnant Then Screwed, Menopause Support and Fertility Network UK.
Final thoughts on prioritising women's health
How can managers take this forward and improve the working lives of women?
In an interesting 2019 survey, women were asked the three most important things they wanted at work. These were –
– They wanted a 'calling' not just a 9 to 5 job.
– They wanted to work flexibly – including paid time off and healthcare opportunities.
– They wanted real leadership opportunities.
Of note, more women than men wanted to do a job they enjoyed, which felt meaningful and where they made a difference.
Any manager reading this, please think of women holistically. It's not hard to get the best out of your female employees. It just means being ready to listen, understand, respect their health issues, and treat them fairly. I think – in summary – that's what all this research shows.
– What could you do to help your female workforce?
There's never been a better time for change.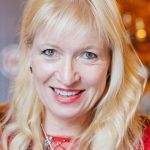 Having worked for many years in the NHS, mostly as Lead Clinician within an integrated Community Sexual Health Service, Dr Deborah Lee now works as a health and medical writer, with an emphasis on women's health. Dr Lee is a medical content writer for Dr Fox (Dr Fox Online Pharmacy).
Dr Lee writes for many media outlets including Good to Know, The Daily Express, The Daily Mirror, The Sun, Bella, Cosmopolitan, Net Doctor, Healthline, and many more. She remains passionate about all aspects of medicine - including obesity, weight loss, diet, and nutrition.