With Covid cases rising once more in the UK, and the colder weather pushing people to mingle indoors more, some firms are once more re-evaluating their balance between office-based staff and working from home. However, before you send your employees home for long, lonely weeks on end over the winter, I would like to enter a plea on behalf of all the extroverts on your team.
Extroverts and the office
Being around other people builds up extroverts' energy and can boost their motivation and productivity. Spending time in isolation has the opposite effect. While regular video calls and check-ins can go some way to supporting extroverts to maintain their energy levels, they cannot do so in the same way that spending time in the office does.
It can be a hard juggling act when you're balancing the need to protect people's physical health, by keeping them apart to reduce the spread of Covid, with the need to protect their mental wellbeing. For some employees, the idea of sitting in an office full of unmasked colleagues all winter long, may raise their anxiety levels. For others, the idea of not sitting in the office can trigger a downward spiral.
I've seen this first-hand over the course of the pandemic, through working with sales teams in various sectors and regions of the UK. While you don't have to be an extrovert to enjoy a thriving career in sales, the nature of the profession does tend to attract more extroverts than introverts.
When sales teams – along with most other employees – began working from home during the first lockdown, we were all dealing with the mental impact of the pandemic, back when Covid was still very new. However, over the longer term, many extroverts (myself included) began experiencing further challenges due to the long-term isolation that multiple lockdowns caused. The lack of all-important, energy-giving company from their colleagues meant that many extrovert employees began to lose their sense of motivation. Productivity began to decline and with it, self-assurance. Results began to suffer, creating a tricky spiral to escape from.
Winter is coming
The positive part of all of this is that companies now have far more experience under their belts when it comes to remote working and supporting extrovert team members' mental wellbeing.
Flexibility and choice have proven to be key to this. Some employees will thrive in the office while others will perform better when based at home. Providing choice for your teams and the chance to work with hybrid home/office arrangements can be a quick win here. It can support all employees' mental wellbeing, by helping them choose the arrangement that works best for them. With some staff choosing to work from home, this flexibility can also reduce the number of people in the office – something that will reduce the spread of Covid over the winter months.
Giving employees this choice also means they will feel that their preferences are being listened to – something that will be appreciated both by those who want to be home-based and the extroverts seeking the energy that the office environment can deliver.
Financial benefits
Given the spiralling cost of everything from energy to fuel to food these days, providing employees with the choice over where to work can also support them to feel a little less strain in terms of their finances. Again, there is no 'one size fits all' here. Some employees will appreciate not having to spend money commuting to the office each day. Others will appreciate the complimentary heat, lighting and kettle-boiling facilities that the office provides far more than usual this winter!
Everyone wins
By providing your teams with choice, you can also ensure that the company as a whole benefits. Maximising individuals' motivation and productivity levels can work wonders in terms of the company's performance. Ensuring everyone feels listened to in respect of their working arrangements, meanwhile, can support higher employee satisfaction levels – something else that can have a positive knock-on effect on motivation and performance.
The final point to note with this approach is to keep it flexible. Employees' circumstances can change. The extrovert who likes to be based in the office may well prefer to be at home if a family member becomes unwell with an illness that catching Covid could significantly worsen. The introvert who works best at home, on the other hand, might prefer to come into the office during the school holidays, when the home environment becomes louder and more hectic. Rises and falls in the number of Covid cases can also influence how positive or negative staff feel about coming into the office.
All this points to a need to build in the chance for employees to change their arrangements as needed. This can ensure that the benefits of affording people choice over where they work are not lost as circumstances change.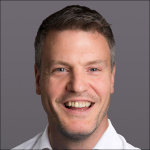 Paul founded his firm - Sales Talent - in London back in 2011. In the decade since, he has helped well over 10,000 people improve their sales skills through his consultancy, training services and podcast. He has delivered seminars at 40+ universities and became an Amazon Bestseller and shortlisted for Business Book of the Year 2018 when he published his book, Secret Skill, Hidden Career.