In company wellbeing programmes, shift workers are often forgotten. At a time when they need support more than ever, technology has some promising solutions.
Flexible working. Subsidised gyms and classes. Generous paid time off. Employee assistance programmes. Workspaces designed to make you feel good. 
If you're a full-time employee in a medium to large-sized organisation, chances are you'll get some or all of these benefits. As businesses discover more about the connection between employee wellbeing and productivity, they're working harder to make sure people are happy and motivated in their jobs.
Wellbeing help needed for shift workers
But what about shift workers? You have to be at a specific location for a specific (perhaps anti-social) time period. It's unlikely to be a nice comfortable office. And if you're unlucky, maybe a last-minute shift change means you have to change your childcare arrangements. Anyway, you turn up, clock in, work hard, go home – and then then do it all again. 
When it comes to workplace wellbeing, shift workers are often forgotten. Today, this matters more than ever. In the Big Shift report about the state of shift workers, it was found that one in every five hospitality workers was at risk of leaving. It's because of mental health stress from balancing work and family responsibilities (which was worse during the pandemic) – and burnout from overwork.  
This isn't just a problem for shift workers. With 175,000 vacancies in the hospitality sector alone and 2.5 million UK workers on long-term sick leave, employers are struggling to find and keep people. Nearly half of operators have had to cut hours or capacity to cope, with the industry losing £21bn in revenue during 2022. If you're someone who likes going to restaurants and pubs, the exodus of hospitality workers is a problem for you, too, as venues close or operate short-staffed.
As the Big Shift report says:
Employers who emphasise the mental and financial well-being of workers have a significant competitive edge in attracting and retaining staff. Leading with compassion and embracing a culture of well-being will be an increasingly valuable point of differentiation.
What can employers do to help?
But what can employers do to support the wellbeing of shift workers? Many of the initiatives that work for full-time office staff – like hybrid working or benefits in the workplace – are not appropriate for shift work. Employers need different strategies for this type of work. One place to look is technology, where some of the applications that are being used to simplify shift work can also be focused on wellbeing. 
Here are four ways technology can help:
"Democratising" the process of scheduling shifts.
Traditionally, shifts are decided by managers and supervisors in a "top-down" model. Shift workers have to take the shifts they are given, and it can often be difficult to make changes, especially at the last minute. If you have a problem getting childcare, say, and can't swap your shift easily, it just piles up the stress in an already stressful week. Lack of control and unpredictability are two of shift workers' top dislikes, according to our State of Shift Work report.
But if everyone has an app with the same view of the week's shifts, and is empowered to make changes, this problem goes away. Workers can swap shifts between themselves. The system can also keep a live record of individual workers' situations (for example, when they are busy picking up kids), so there's never a clash. Democratising schedules takes away a major source of workplace stress. 
Monitor engagement so you can see problems and sort them out.
Shift workers are often on the frontline. In healthcare and hospitality in particular, they are in high-pressure jobs, where good support from an employer can make the difference between staying loyal or looking for something new. These workers don't have time to fill in employee surveys and their employers don't have time for lengthy individual wellbeing conversations. 
Build a simple feedback mechanism into their shift work app, though, and workers can use something as simple as an emoji to show how they feel at the end of each shift. Supervisors then get a "birds-eye" view of how everyone is feeling and can take action when it's needed.
Keep in touch and build a spirit team.
Unlike full-time, office-based employees, shift workers are rarely in the same place at the same time, so it can be harder for employers to communicate with them. Physical team get-togethers can be hard to organise. And shift workers are not in front of screens where they can see the latest messages from their teams and managers. 
Apps are helpful here, too. Team members can keep in touch with one another even if they are on different shift patterns. And employers now have a channel to communicate with all their workers, with teams and with individuals. Even if a "pat on the back" for a job well done comes in message form, it's still a powerful motivator. 
Support financial wellbeing.
Research shows that over half of UK workers bring money worries to work every day. Employers are responding with financial wellbeing programmes that help their employees to manage their money more effectively. This is one more area where tech can make a difference. Workers can now connect with apps that help them plan and manage money from the moment they get paid, overcoming the "£490 premium" that frontline workers typically pay each year to access basic financial services.
Up to now, it hasn't been easy for employers to support the wellbeing of their shift workers. Fortunately, technology is starting to change all that. By "democratising" how schedules are organised, helping teams to communicate, and providing valuable help with money, new apps can make the working week better for shift workers everywhere.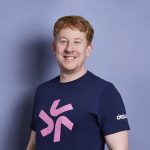 David Kelly is GM for Deputy in EMEA and is passionate about shift worker wellbeing. More than 320,00 workplaces globally use Deputy to manage rotas and effectively communicate with employees in real time, providing millions of shift workers with more flexibility and control over their schedules. Deputy's software gives businesses the tools they need to create a thriving workplace.