2nd of February is "Time to Talk Day" in the United Kingdom. This awareness day focuses attention on mental health, one of the most pressing issues for organisations in 2023. 
However, the need to create an open environment for employees to talk about mental health must be balanced with psychological safety, meaning support that helps rather than hinders and gives those offering support clear boundaries and guidelines. This balancing act is something that many companies struggle with.
Employee mental health is on something of a precipice. A study by the Health and Safety Executive (HSE) published in late 2022 reported that nearly 1 million workers in the UK were suffering from work-related stress, depression or anxiety and that 17 million working days were lost to these issues in 2021/22[i].  This cannot be overlooked if organisations are to support their staff whilst maintaining engagement and productivity.
We live in uncertain times. We are slowly emerging from the pandemic but continue to face multiple stressors. War in Europe, climate change and the cost-of-living crisis add to the everyday pressures.
Time to Talk
Time to Talk Day allows organisations to highlight their commitment to employee mental health. Creating an environment where these issues are discussed may encourage people to seek support.  This first step of asking for help for mental health can be difficult, especially in a professional environment.  This is often underpinned by concerns about being ostracised, treated differently by co-workers and the possibility it could affect career prospects.
However, something as simple as listening to team members, colleagues, encouraging them to talk about their struggles, can be liberating. It may help employees feel supported, whilst cultivating a working environment that acknowledges the need for tolerance and understanding.  It also helps people manage issues early rather than seeing them develop incrementally into crises.
Therefore, to mark "Time to Talk" organisations should grasp the opportunity to trumpet the mental health support they have in place.  Be it highlighting existing programmes, taking on workshops and training and signposting to professional mental health resources is a chance to help create the environment of psychological safety that is the bedrock of employee wellbeing.
Beware – Boundaries play a vital role in mental health conversations at work
The desire to create space for the discussion of mental health issues is a positive goal for workplaces. However psychological safety requires both the open environment for discussion as well as boundaries and a framework for how these conversations are navigated.
Something that should be of concern for any organisation is staff offering mental health advice without the appropriate qualifications and experience.  There are regular instances of colleagues, managers and HR professionals offering unqualified mental health advice or turning the conversation onto their own experiences, rather than listening and signposting to professional support. This has the real potential to descend into a psychologically unsafe situation for all parties.
Research carried out by Wellbeing Partners in 2022 (link here to the article on our website) highlighted how often this is happening.  We found that 26% of HR managers surveyed recognised that they become overly involved in employees' mental health issues – an unhelpful situation that increases risk for the HR professional, the employee and the employer as well.
The Importance of Training for Keeping Conversations Psychologically Safe
This is why boundaries and frameworks are so important when it comes to supporting mental health.  "Time to Talk Day" is an opportunity to widen the conversation about mental health in the workplace. However, the conversation is not simply raising the issue, but making sure that conversations have boundaries, and are focused on facilitating professional support rather than advice-giving, rescuing or fixing behaviours.
Part of the ongoing commitment of employee mental health and wellbeing in the workplace is to ensure that all HR and managers, and indeed all employees, know the skills for navigating a supportive conversation around mental health, so that it results in an appropriate and safe outcome.
Here is a selection of tips for creating boundaries around supportive conversations at work:
Listen
If a colleague is willing to talk about an issue, they will want to be listened to and validated. They don't want to be interrupted, nor should they have to listen to a colleagues' mental health anecdotes, be analysed, or encouraged to focus on the "positives".
Explore
Unless the colleague doing the listening is a  mental health professional, it is not helpful to give advice or try to solve a colleague's mental health or personal issues. An exploration of what professional support the employee might benefit from is the correct approach. A few simple explorative questions are important for leaders and all colleagues to learn.
Signpost to professional support
This is often appropriate, especially if the organisation has an inhouse counselling service or EAP in place. However, signposting is more than a logistical step, it is a skill. If handled incorrectly, it can be interpreted negatively by employees: being told to get professional support can be viewed as a threat or accusation. Asking a colleague if they would like to know more about what professional support services are available is a much safer way to signpost on that telling someone that they need help.
Providing leaders and all employees with training around the boundaries for supportive conversations in the workplace is a key focus for workplaces in 2023.
Workplace Mental health Trend is Towards Tailored Support for Individual Employees
Across the UK, workplaces are increasingly focusing budgets on tailored, professional support for individual employees who are struggling with mental health issues and burnout, and offering wellbeing coaching to employees to prevent issues becoming chronic. In-house counselling and wellbeing coaching is the fastest growing trend in employee wellbeing for 2023, offering individual employees a supportive space for people to work through workplace and personal life issues with a fully qualified professional.
Time to Talk Day is a starting point to develop your wellbeing strategy
Encourage open and honest conversations around mental health, but also put in place the boundaries for supportive conversations with training and guidelines that mean once those conversations begin, there is more likely to be an effective and psychologically safe outcome for all.
[i] https://www.hse.gov.uk/statistics/causdis/stress.pdf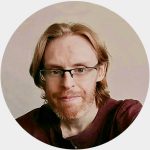 James is a fully qualified mindfulness-based cognitive therapist practitioner and trainer and cognitive behavioural therapy specialist, focusing on stress reduction, anxiety regulation, improving sleep, relaxation, mindful leadership, task management, mindful communication and relationship building.
He developed his theoretical understanding through the pioneering MSc in Mindfulness Studies at the University of Aberdeen and continued his training at the Oxford University Mindfulness Centre. He has also studied Cognitive Behavioural Therapy at Birkbeck University. James is a member of the Mindfulness Association and is qualified as a practitioner in both mindfulness-based cognitive therapy and mindfulness-based stress reduction techniques.