The face of employment has changed. A monthly pay cheque, free milk or a treat in the break room are no longer enough to keep team members engaged in the workplace. People want to feel happy, motivated, and supported at work, which has resulted in employee wellbeing taking centre stage in the pursuit of employee satisfaction and retention.
As the country's workforce integrated back into the office post-pandemic it came with new reflections on what a workplace should look like. Within this mass awakening the media sphere has been rife with conversation around those trigger words: rust, burnout and quiet quitting. It appears nearly all of us are susceptible to over-stress and disengagement at work with HR news reporting 88 per cent of the UK workforce have experienced burnout in the past two years[1].
With wellbeing shooting up the priority list for employees, many employers are turning to coaching to offer more support and retain staff. Barefoot Coaching's Kelly Wood, Head of Coaching in Organisations breaks down the benefits of coaching and why it can transform your workplace.
What does coaching mean and how is it different to mentoring?
Unlike mentoring – which takes a more directive approach where somebody (the mentor) shares their knowledge, skills and experience for the benefit of others – coaching is where somebody (the coach) asks questions in order to raise a person's awareness and help them to generate helpful insights/ideas that are their own.
Good coaching at work offers team members improved motivation and engagement with their work, boosting morale and developing their talents. It also demonstrates a commitment, from the employer, to learning and development which helps create a positive culture and environment of knowledge sharing across teams and departments.
The International Coaching Federation (ICF) has reported that 86 per cent of organisations saw a return on investment in their coaching engagements, with 96 per cent of those who had an Executive Coach saying they would repeat the process again[2]. With the implementation of coaching in the workplace, the benefits speak for themselves, as it is one of the key differentiators between those organisations that innovate and succeed and those that fail.
What does it mean to adopt a coaching mindset in the workplace, and how can you develop it?
It simply represents a specific approach to dialogue, collaboration and leadership. This can be characterised in the way you listen, ask questions, and empathise with employees, rather than simply instructing or directing.
Coaching helps people to think for themselves – rather than having the thinking done for them. Often the challenge for people learning to coach, is unlearning the skills and behaviours that have made them experts in their area of work. These underpinning beliefs and assumptions are helpful to keep in mind when coaching in the workplace. For example, recognising that your way is not the only way, reminding yourself that people can think and act for themselves and remembering that you don't have to be the expert or have all the answers.
In the workplace, it's the outlook that assumes the individual holds the answers, and the coach's role is to facilitate the process of uncovering these answers. They hold all the answers, and so a coaching approach helps them find their way to them. However, it isn't a passive process, it requires active participation from both sides, empowering and enabling them to realise their own strengths, develop their problem-solving skills and gain the confidence to take control of their own development.
Nevertheless, it is equally important to know when coaching isn't the answer, and an alternative approach is needed instead. Whilst coaching undoubtedly provides value within the workplace, being able to judge when it's appropriate to use different approaches is vital to maximise performance.
A few examples of when coaching is not the answer include: when somebody is not in the right state of mind to be coached (e.g. they are upset), when it is clear that somebody needs something else from you such as advice, when somebody is lacking the necessary knowledge, skill or ability e.g. someone who is new to the organisation.
A great way of finding the right solution is to stop and think to yourself, what is the task, what skills do they have, how much knowledge do they have on this and how motivated are they? You can then decide the appropriate approach.
How coaching can make a difference in the workplace:
Here's where it all links together. When used in the correct way, adopting a coaching approach in the workplace can have lots of benefits and make a real difference. Research from the ICF (2019) shows that 80 per cent of people who receive coaching report increased self-confidence, and over 73 per cent experienced improved relationships. Once more, it provides employees with a supportive structure to set and achieve meaningful goals aligned with their personal and professional aspirations.
Research conducted by the Human Resources Research Organisation (2018) found that coaching interventions significantly impacted job satisfaction, with a 14 per cent increase reported by employees who received coaching compared to those who did not. It also helps to identify and effectively manage stressors in the workplace, thereby actively promoting a healthier work-life balance by providing a safe space for individuals to explore and develop coping strategies.
The list of benefits speaks for itself – which is why workplace coaching has gained significant recognition as a powerful tool for personal and professional growth, especially for improving employee wellbeing. From internal to external, there are an array of coaching options available to suit the individual needs of a workplace. As the 'command and control' management style no longer has the same effect in today's society, with many organisations learning the hard way, change will become the new norm in the world of work.
We have already seen the demand increase for coaching in organisations, as the focus on employee wellbeing and the ongoing struggle of retention becomes ever more prevalent. As new models form, we predict coaching will continue to play an instrumental role in reducing turnover and building stronger teams that are well-equipped to cope with the ever-changing demands of the modern-day workplace.
References
[1] https://hrnews.co.uk/88-of-uk-workforce-have-experienced-burnout-in-the-past-two-years/
[2] https://www.rhythmsystems.com/blog/the-roi-of-executive-coaching#:~:text=According%20to%20the%20International%20Coaching,as%20well%20as%20intangible%20factors.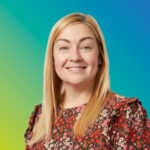 Kelly is the Head of Coaching in Organisations at Barefoot Coaching. With over 15 years of experience in Senior Leadership and Business Partnering roles across various sectors, she brings extensive knowledge of developing leaders at all levels. Kelly and her team at Barefoot Coaching find tailored solutions to unlock potential, enhance performance, and integrate coaching into people and organisational strategies. Kelly believes that simple acts like active listening, asking open questions, and providing space for reflection can create extraordinary everyday conversations.