June is Pride month and on July 1 2023, Pride London will mark over 50 years since the first Pride March in London on July 1 1972 in honour of the anniversary of the Stonewall Inn uprising in New York when police had targeted its LGBTQ+ patrons.
A great deal has changed in UK society since that first march. The 2021 census in England and Wales recorded 1.5% (748,00) of respondents identifying as gay or lesbian and 1.3% (628,000) as bisexual when asked of their sexual orientation.  As well as this, 250,000 people stated that the gender with which they identify is different from the sex registered at their birth.
Pride month comprises a rich variety of events and whilst protest is still part of its being, the sense of celebration is palpable. Last year, the Pride London march on July 2nd saw over 1.5 million people take to the streets and parks to cheer parades and performers.  This year's event will once again see London's LGBTQ+ communities come together in the name of unity and equity.
As awareness peaks in Pride month, employers have a golden opportunity to show they, too, are accepting, inclusive and happy to celebrate the contribution of LGBTQ+ employees.
Tapping into tomorrow's talent pool
Aside from the obvious point of avoiding discrimination in the workplace, if your organisation does not welcome and embrace LGBTQ+ people you are going to be missing out on a very significant talent pool which is clearly set to grow. Many of those who feature in the above figures are young. These people have bright minds: organisations which have clear EDI policies, networks for protected groups and LGBTQ+ representation at senior levels will be the ones who attract them and will gain the most.
It's time to take Pride in your organisation
Workplace wellbeing for LGBTQ+ individuals is an important aspect of creating a diverse and inclusive workplace. They face unique challenges in the workplace, such as discrimination, harassment and lack of representation.
Here are some ways you can harness the positivity of Pride in your workplace and make it both welcoming and supportive of LGBTQ+ employees:
Foster a culture of inclusivity
Work to create a culture that celebrates diversity and inclusivity, where all employees feel safe and valued. This can be done through training, events, and support groups for LGBT employees.
Provide resources and support
Provide resources and support for LGBTQ+ employees, such as access to counselling and mental health services, as well as support for transitioning employees.
Build and support your LGBTQ+ Network
Networks are key to getting people's voices heard.  And through these, policies and practices are shaped and developed.  Remember that network groups are not 'clubs' to which only those who identify with the specific protected characteristic can belong. Ensure people from all diverse backgrounds and job roles are invited – including those who are not LGBTQ+  – to spark conversations, encourage acceptance and bring people together.
Listen – and learn!
Listen to your LGBTQ+ network and learn from them. You don't know what you don't know – a network of people empowered to speak up can teach you a lot! Take on board their views and advice to shape your policies and practices.
Education before action
Understanding, empathy and action all stem from education.  Use Pride month as the backdrop to host a speaker, Ted Talk or social event. Give LGBTQ+ employees a platform to explain what it feels like for them at work: what's good and what they think can improve.
Provide inclusive policies and benefits
Ensure your policies and benefits are inclusive of LGBTQ+ employees, such as gender-neutral bathrooms, domestic partner benefits and inclusive language in all company documents.
Lead by Example
Encourage LGBTQ+ members of your Board and/or Senior Management Team to share their experience and lead from the front. If you don't have any LGBTQ+ colleagues at this level, ask yourself 'why not?' and commit to changing this. Lacking diversity at the top of your organisation will hinder your ability to attract and retain diverse talent – and, indeed, customers and stakeholders.
Foster allyship
Employers can foster allyship among all employees by promoting education and awareness around LGBTQ+ issues and encouraging employees to speak up when they witness discrimination or harassment.
Address discrimination and harassment
Write and draw attention to clear policies and procedures that address discrimination and harassment against LGBTQ+ employees: ensure all employees are aware of them and read them.
Use inclusive language
It is very important in creating a welcoming and inclusive workplace to use inclusive language, both written and spoken. This will not only make employees feel respected it will ensure colleagues think more carefully about how they're speaking to each other and why it's important. Inclusive language can be tricky for people to navigate so draw up a set of guidelines and have it readily accessible and visible to everyone.
Publish an LGBTQ inclusive statement
Let customers, stakeholders, partners and potential new recruits know you're an LGBTQ+ friendly employer and publish a brief statement on your website, in marketing materials and in job descriptions and adverts.
Take Pride in your business every day
Pride Month is here so I encourage you to get stuck in and celebrate it! Being actively supportive of LGBTQ+ rights during Pride month sends out a good signal but will count for nothing if your day-to-day culture lacks diversity and inclusion.
Taking these steps will help you create and maintain a welcoming and supportive workplace for LGBTQ+ employees, leading to increased productivity, job satisfaction and retention.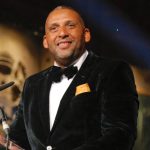 Paul Sesay is the Founder and CEO of Inclusive Companies Limited, the National Diversity Awards, the Inclusive Top 50 UK Employers List, Inclusive Awards and D&I recruitment company Precedent Group.
With over eighteen years' experience, Paul is a leading figure across the Diversity, Equality and Inclusion sector, having worked with some of the largest organisations in the world on their D&I profiles. Passionate about inclusion as a whole, Paul continues to work holistically with diverse communities across the UK, encouraging and supporting individuals and groups from various backgrounds to achieve, empowering disadvantaged groups across the nation.