In the past decade, modern office design has undergone a huge amount of change and evolution. From open-plan working to natural, outdoor spaces, companies and designers are now creating offices which are inspiring, motivating and stylish.
With trends coming and going each year, one thing remains constant, and that's the impact this is having on employee health and wellbeing. Workspace design can impact people in different ways and can cause stress, low productivity and potential health issues due to uncomfortable working conditions. These are just some of the reasons employers are beginning to prioritise their workspaces and invest in office design.
Office design and mental health
Work in itself can have a strain on workers' mental state for a number of reasons. Whether it's social or workload stress, office design can create a space which allows employees to work in a way they love, build workplace relationships, sit comfortably, use modern resources and work collaboratively.
If an office is dull, cramped, dirty or outdated, employees can feel unmotivated at work which will eventually lead to decreased mood and work satisfaction. With so many companies offering advanced employee benefits, the companies that fall behind in terms of design and flexibility will see the impact in regard to recruitment, turnover and employee satisfaction.
Office design and physical health
Working in an office environment can mean physical movement and health are limited. Due to long working hours or a lack of resources, employees might not have time to stay physically fit or simply don't have the energy after a full day's work. This is one of the benefits of remote work. Working from home can mean employees have more spare time and a work-life balance to prioritise things such as exercise or sports. Workplaces can incorporate physical health through office design by investing in facilities such as gyms, focusing on ergonomics and building outdoor spaces.
How to improve employee well-being through office design
As well as offering employee benefits such as flexible working, health insurance or business discounts, creating a stylish and functional office space is one of the main ways to increase employee satisfaction and wellness. Here are a few strategies to improve employee well-being through office design.
Natural lighting
Having natural light in an office can not only help with aspects such as air quality and temperature control but can also be a huge mood booster. Inviting natural light into an office through windows and doors can help employees' bodies sync with the time of day, reduces eye strain, can help with headaches and reduces drowsiness. Even if an office doesn't have any windows, there are plenty of enhanced accessories and physical lighting.
Colour and design
Choosing the right colour palette can offer an inspiring space which boosts employee moods and creates can improve elements such as productivity. There has been plenty of research on colour and mood and office designers always encourage having a pop of colour throughout a workplace.
Colour tones such as blues and greens can enforce a calm atmosphere, whilst brighter colours can bring a sense of excitement and stimulation. Even if bold colour tones don't fit into a company's branding or style, adding this in small doses to things such as seating can make a big difference to the overall feel and vibe of a space.
Collaborative workplaces
Having a collaborative office is a fairly new trend that many businesses and industries are focusing on in terms of design and office layout. Businesses now need an incentive for employees to want to come back to the office and must move away from the standard desk and computer aesthetic.
A collaborative workspace is all about innovation and creating areas in which people can thrive. This can include building areas such as sofa stations, interactive meeting rooms, break-out areas, quiet zones and private booths. This can have a huge impact on employee well-being as they'll feel motivated and inspired to do their work and also have more opportunities in terms of staff relationships and creativity.
Focusing on ergonomics
Ergonomics in the office ensures there is a comfortable fit between a product, its function and the employee. In an office specifically, ergonomics relates to features such as chairs, desks, monitors and stationery. Office ergonomics is all about the user, reducing strain, and injury and helping day-to-day comfort and physical health. Having poor ergonomics can have a huge impact on employee wellness, leading to uncomfortable seating, back pains, neck strain and general discomfort at work.
Outdoor spaces
Having access to an outdoor space can offer employees an alternative environment to the office, provide health benefits and encourage physical exercise. Many businesses are beginning to incorporate outdoor areas in their office design including gardens, benches and social sections. Implementing outdoor spaces can help with aspects such as increased oxygen levels, natural vitamins, improved concentrations and productivity. Even if this just means putting a few benches at the front of the office, making sure this is an option can be a huge hit for employees.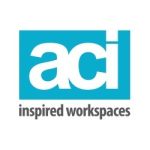 Roy Thompson is the Director of Advanced Commercial Interiors, an office fit-out company based in Nottingham, UK.
https://www.aci.uk.net/news/