According to the Mental Health Foundation one in seven (15%) Brits – which equates to over 10 million people – are experiencing mental health problems in the UK workplace. It's a shocking figure, supercharged by lockdowns, the cost-of-living crisis and the increasing stresses and pressure of everyday life. But what does this mean for businesses?
Employees should, and do, expect mental health support from employers. As poor mental health costs employers up to £56 billion a year, most people would assume businesses are all over providing support for their teams. But evidence shows that this is not the case; over a third (36%) of companies take a reactive approach to mental health rather than a proactive one. This is a huge mistake. Mental health and wellbeing need to be a top priority.
HR cannot control how employees feel. But they can control how the business supports its teams. By integrating mental health and wellbeing into the organisation's culture, beyond lip service in job adverts, HR teams and business leaders can create an environment where employees and managers respect wellbeing, honour boundaries and pursue a healthy work-life balance.
Businesses have a wealth of wellbeing resources at their fingertips to help keep team culture healthy and vibrant. We know how difficult it can be to construct proactive mental health programs. For suggestions on how to help teams shape their offers to best support employee mental health, read on:
STAMP OUT STIGMA:
Stigma still exists. It's still difficult to talk about mental health, despite all of the amazing work being done to break the stigma. I'm sad to know that most people who suffer from mental health problems have become accustomed to faking wellness – especially in the workplace. But this shouldn't be the case. Bottling up emotions and keeping them hidden at work often makes a stressful situation worse. In my experience, talking openly, honestly, and often is the best way to create a healthy environment.
The best way that HR teams can stamp out stigma and build an open environment is through a top-down approach. Often the biggest reason employees hide their mental health challenges is fear and worry about the possible consequences of sharing, such as being overlooked for progression and new opportunities. By seeing a C-level executive or manager talk openly about their own struggles and how they cope, employees can appreciate first-hand the value and importance of openness, which carves out a safe space for reaching out for help. By hearing leaders' stories, employees will build respect and trust with management, and see mental health isn't anything to be ashamed of or hide.
People sharing their stories also helps strengthen the workplace community. A solid foundation for every business looking to grow and develop. A cultural change such as this will take time. However, a top-down approach can have the most significant impact on destigmatising conversations around mental health.
ENCOURAGING WELLBEING ENGAGEMENT:
Beyond destigmatising mental health in the workplace, businesses need clear processes and policies in place that support employees' wellbeing. It's important to not just encourage employees to be honest about their mental health at work, to effect lasting change a business must also offer practical support that helps employees.
According to our report, 'The ultimate guide to what people really want', 43% of employees agree that flexible working is the most important benefit. I'd recommend that all businesses who can, give their employees the freedom to set their working hours allow them to fit work around their life schedules. It's a policy that is built on a foundation of trust, having a huge impact on employees' life-work balance, burnout, and mental health.
While there may be some hesitation from businesses regarding the lines becoming blurred between home and work, giving your team more control over their working lives can support those who need to juggle work and home, and support them with managing this in a way that works for them, reducing stress and helping improve their mental state.
COMPREHENSIVE BENEFITS:
Companies should make it easier for employees to have access to mental health treatment. To date, lots of employers offer benefits such as gym memberships and spa treatments, and while these are beneficial for employees' mental health, companies should try to offer benefits more specific to mental health. Offering more specific mental health benefits can go a long way toward improving your employee's mental health as they are able to access the support they need to remain healthy.
The health tech industry is booming, and employers can harness these digital tools to provide direct mental healthcare to their employees – for example paying for subscriptions to meditation apps, talking therapy apps or cognitive behavioural therapy apps. These apps can make it easier and more convenient for employees to access the mental health support that they need when they're experiencing mental health challenges.
BEING PROACTIVE AND PREVENTATIVE:
The first port of call for many employees looking to talk about mental health problems is, their managers. Our global survey found that of those whose mental health was majorly affected by the pandemic, over 70% said managers were supportive and took an active role in caring for their mental health, highlighting the unique position and opportunity for businesses to make use of their managers when it comes to supporting employee mental health and wellbeing.
Managers are often the colleagues that employees interact most with, and an organisation's first opportunity to understand the state of mental health within the business, so it's vital that managers are trained and given the tools to support employees.
If you adopt a top-down approach and encourage open conversations, paying for manager mental health support or first-aid training is essential so that all conversations are managed effectively and enhance the employee experience. Equipping managers with the skills to support employees will make a huge difference to the business, and the experience of its employees.
The right training will encourage managers to stay in regular communication with employees, providing natural opportunities for employees to flag worries, concerns, or more serious problems.
The bottom line: Employee wellbeing needs to be a priority. When organisations work on and prioritise employees' wellbeing and mental health problems, anxiety and depression amongst employees reduces, and employee satisfaction, happiness, and productivity increases.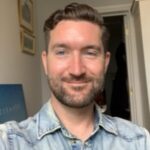 Toby is an expert in modern-HR. In his role as People & Culture Director, Toby is entrusted with maintaining the happiness of employees and building a strong company culture across the organisation – while HiBob supports the wider industry to do the same. Toby Hough is driven by unlocking the business impact of strong organisational culture and people strategy. Having previously served as a member of management teams representing the people function, Toby has a solid understanding of the people challenges faced by growing organisations.