Did you know loneliness can have the same negative health effects as smoking fifteen cigarettes a day? Or that social isolation is a risk factor for self-harm?
Social isolation is such a danger that the United Kingdom developed a special workgroup under the Department for Culture, Media, and Sport to take on issues surrounding disconnection and a lack of community.
These issues are corroborated by United States Surgeon General, Dr. Vivek H. Murthy, in a brand-new report released by the US Department of Health and Human Services. In fact, Dr. Murthy's team has declared that being isolated from friends, family, and peers is a "public health crisis."
For those of us in the work-from-home world, hearing about the dangers of disconnection and loneliness can raise alarm bells. However, smart companies can act to protect the remote employee experience and prevent this epidemic from negatively affecting their teams. Here are four ways to enable remote or virtual employees to stay socially connected — both on and off the clock.
Incentivise remote employees to build connections with local communities
Don't only think about work itself.
Consider offering benefits that get your team out, about, and connected with their neighbourhoods and cities. Offer more than PTO; provide "VTO," or "volunteer time off." This perk allows your team to get a great mental health boost while helping others around them. It creates time for them to connect with other like-minded individuals, who they might form friendships with outside of the office. Nothing cures loneliness like making new friends!
VTO is a great way to get people involved in their local communities, but other perks, like wellness benefits, can accomplish this, too. By utilizing an employer-subsidised benefit like Gympass, you can help your team get exercise or be active, and also help them meet new gym or yoga buddies.
Help hybrid workers build connections with like-minded peers
Help hybrid, remote, and virtual team members avoid loneliness by enabling connections with their peers. Identify "cell groups" — clusters of employees who live physically close to each other — and incentivise them to build connections. A line item for cell groups to meet up for lunch every month can help them build closer ties with each other.
Sodexo offers many recommendations, including setting up a "buddy system" and establishing "non-work communities." A buddy system helps employees have a "go-to" person to talk with or ask questions of. Consider pairing up workers from different teams to cement organic interdepartmental communication. Every month or quarter, reassign work buddies to make sure everyone has the opportunity to bond with new people.
Non-work communities could include affinity groups for special interests. Leave time in the work day for "water cooler" chats, too — encourage your team members to hang out on Google Meet or Zoom for a coffee break. Having your team chat and hang out isn't a waste of time — it's an essential part of establishing a successful work culture.
If your teams are more dispersed, look outside your organisation to help employees engage with others. A great perk is offering a coworking stipend for your team, so they can be around other individuals who have similar jobs as remote employees or digital nomads.
If you can't swing a co-working stipend, get creative and consider offering a small monthly reimbursement, stipulating that it should be used for coffee or tea at a local coffee shop. Encourage the team to take this opportunity to network and connect with others.
Also, ask your team to share their out-and-about experiences. If you've got employees working from Instagram-able coffee shops or incredible digital nomad locations, try setting up a special Slack or Teams channel for colleagues to share the picturesque spots they're working from. Think about offering a weekly or monthly prizes for people who post frequently. Have a "caption contest" to encourage interactions on your chat platform.
Implement a full-featured remote employee wellness program
Employee wellness is an essential part of a positive employee experience. An employee wellness program is usually established by a company's HR or PeopleOps team and provides benefits to help improve worker health and general well-being. These benefits can include employee assistance programs (EAPs), fitness reimbursements, access to mental health resources, health coaching, and more.
Be sure to focus on creative wellness benefits that further encourage getting plugged into a community.
Though employee wellness programs have always been in the HR department's toolbox, even before the rise of remote work, it's important not to cut corners on these traditional practices to care for your employees holistically.
Measure your employee experience success
You can measure the results of your new anti-loneliness strategies by examining employee satisfaction and employee engagement. Consider starting the ritual of a daily stand-up to check in on your team, and use this system to ask them if they're feeling more or less connected. Let feedback guide improvements to your employee experience strategy.
Also, consider running regular pulse surveys that check in on employee loneliness. Ask questions that help uncover any team members who might be struggling to find community, or who might need help getting life-work balance under control.
Keeping these four strategies in mind will keep loneliness at bay. What kinds of things are you implementing to make sure your team is engaged and connected?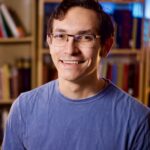 William Sipling, SHRM-PMQ, DASM, is the Director of Workforce Transformation and Chief Brand Storyteller at Hubstaff. With over thirteen years of experience in communications, media, and leadership, he focuses his interests on labour relations, inclusive HR practices, and organisational development. He holds a bachelor's degree in psychology, two master's degrees in humanities, and is a doctoral student in business administration.