International Women's Day (IWD) is a global event celebrated annually on March 8th. It is a day to honour the social, economic, cultural, and political achievements of women and also to advocate for women's rights and gender equality worldwide.
The day has been observed since the early 1900s and has since become a worldwide event that recognises and celebrates the achievements of women, while also highlighting the challenges they face and advocating for gender equality. It is a day to raise awareness about issues such as gender-based violence, unequal pay, and limited access to education and healthcare, among others.
Each year, the day is marked by various events and initiatives that bring together individuals, organisations, and governments to promote gender equality and women's rights. It is an important opportunity to recognise the contributions of women to society and to call for greater gender equality and empowerment for women and girls worldwide.
The theme of International Women's Day 2023 is Embrace Equality. The aim of the campaign theme is to get the world talking about Why equal opportunities aren't enough. People start from different places, so true inclusion and belonging require equitable action.
Find out more & get involved in International Women's Day
https://www.internationalwomensday.com/
https://www.worldbank.org/en/topic/gender/brief/international-women-s-day-2023-accelerating-equality-and-empowerment
https://www.worldvision.org.uk/about/blogs/international-women-s-day-2023/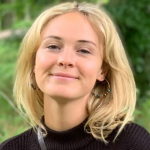 Joanne is the editor for Workplace Wellbeing Professional and Family History Zone. After obtaining a bachelors degree in English literature and media studies, Joanne went on to spend two years of her life writing and teaching English in China and Vietnam. Prior to joining Black and White Trading, Joanne was a marketing coordinator for luxury property in Brighton focusing on blog writing, photography and video creation.