National Walking Month is an annual campaign that takes place in May! The campaign aims to encourage people to walk more for their physical and mental well-being. The campaign is led by the charity Living Streets and supported by organizations such as the NHS, local councils, and businesses.
Walking is a simple yet effective way to improve our health, reduce stress, and lower our carbon footprint. Walking can also help us to connect with our communities and appreciate our surroundings. National Walking Month aims to raise awareness of these benefits and inspire more people to incorporate walking into their daily routines.
There are several ways to support the National Walking Month campaign. You can:
Take part in walking activities: Participate in organised walks or events in your local area. You can check the Living Streets website for events near you.
Share your walks on social media: Take photos or videos of your walks and share them on social media using the hashtag #NationalWalkingMonth. This can help to inspire others to get involved.
Encourage your friends and family to join you: Invite your friends and family to join you on your walks. Walking together can be a great way to socialise and stay motivated.
Spread the word: Tell others about National Walking Month and its benefits. You can also encourage local businesses or organisations to get involved by promoting walking activities or initiatives.
By supporting National Walking Month, we can help to create a culture of walking and promote healthier, happier communities.
Find out more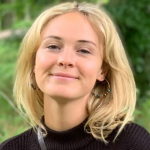 Joanne is the editor for Workplace Wellbeing Professional and has a keen interest in promoting the safety and wellbeing of the global workforce. After earning a bachelor's degree in English literature and media studies, she taught English in China and Vietnam for two years. Before joining Work Well Pro, Joanne worked as a marketing coordinator for luxury property, where her responsibilities included blog writing, photography, and video creation.