Employers need to offer female-specific health and wellbeing support to their female employees, and more specifically, to their age demographic, for them to be most effective.
Debra Clark, head of specialist consulting at Towergate Health & Protection, says:
Women have different health and wellbeing requirements depending on their age and life stage. Support from employers needs to be tailored to reflect this. The health and wellbeing needs of a young woman in her 20s will differ significantly to those of a female colleague in her 50s.
Debra Clark, head of specialist consulting at Towergate Health & Protection
 Twenties
Young women may benefit from female-specific advice on nutrition and exercise, to set good habits and lay the foundations of a healthy lifestyle for the rest of their lives. Managing their menstrual cycle and understanding what is 'normal' in terms of menstruation is also important. In their 20s, women should have their first smear test and may need to be encouraged with education and information on the importance of this screening.
Thirties
The average age of a first-time mother in the UK is 30.9 years1. Women around this age may need help with a number of factors related to this. Fertility tests and procedures can have a massive impact on a woman's wellbeing physically, mentally, financially, and socially, so many employers may look to provide support that covers the wider issues of conceiving and infertility, beyond investigations and treatments.
Women often need support through the stages of pregnancy, birth, and the challenges of becoming a new parent. The greater support an employer can provide, the easier the return to work may become. Benefits such as private medical insurance (PMI), cash plans, virtual GPs and employee assistance programmes (EAPs), can all be valuable sources of help and guidance during early parenthood.
Forties
Peri menopause and menopause have become more openly discussed in recent years. Personalised menopause advice can help women to deal with the challenges of this time, so they know what to expect and the options open to them. There are simple actions employers can take, such as providing flexible working, relaxing uniform rules, or providing a desk fan. Offering access to a GP or specialist can provide advice on lifestyle and treatment options, including hormone replacement therapy (HRT) and talking therapies.
Employers may also start to offer breast cancer screening for women aged 40 plus. This can help to detect breast cancer at an early stage with a screening mammogram before changes can be felt in the breast.
Fifties
The likelihood of some illnesses, such as diabetes and some cancers, can increase with age.
These can, however, often be screened for in fairly simple and routine tests, and earlier diagnosis results in better health outcomes. Access to early intervention and specialist support and counselling can be made available through a comprehensive health and wellbeing package.
Sixties and beyond
Women in their 60s and beyond are more likely to suffer from chronic, or ongoing, health conditions, including arthritis, osteoporosis and high blood pressure. These sorts of conditions will often need medical management but they may also have an impact on mental health, due to the stresses of dealing with a long-term illness. Providing female-specific support for such conditions can be invaluable.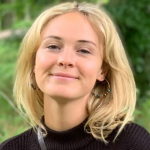 Joanne is the editor for Workplace Wellbeing Professional and has a keen interest in promoting the safety and wellbeing of the global workforce. After earning a bachelor's degree in English literature and media studies, she taught English in China and Vietnam for two years. Before joining Work Well Pro, Joanne worked as a marketing coordinator for luxury property, where her responsibilities included blog writing, photography, and video creation.