The Health Survey for England 2021estimates that 25.9% of adults in England are obese and a further 37.9% are overweight but not obese. Obesity is usually defined as having a body mass index (BMI) of 30 or above (a BMI between 25 and 30 is classified as 'overweight'). 
The chair of the Food Standards Agency last year dramatically claimed that bringing cake into the office should be viewed the same way as passive smoking. There is therefore clearly an important debate to be had about how employers could better support their employees' health.
To help businesses get started, Sally Evans from workplace experts Making Moves has shared her top tips for boosting workplace wellness:
Healthy choices and productivity
Alongside a rise in childhood obesity, a 2022 report by The Food Foundation revealed that excess weight and poor nutrition costs the UK approximately £74 billion every year through a combination of NHS costs, lost workforce productivity, and reduced life expectancy.
In fact, a similar report found that eating a consistently unhealthy diet can increase the risk of workplace unproductivity by up to 66%. Creating a healthier work environment can therefore benefit both the health of your employees and the overall performance of your company, something which more businesses are gradually becoming aware of.
So, while more indulgent treats are still welcome for special occasions, on a regular basis, you can start by keeping the food offered to your employees as balanced and nourishing as possible. For example, rather than ordering a pizza to the office, try to introduce something a little healthier into your regular rotation. Opting for more balanced meals like veggie burgers, sushi, or smoothies is a great way to fuel your team with plenty of brain food without compromising on taste.
Cost and accessibility
As well as education around healthy cooking, one of the key factors behind the nation's poor nutrition is the price and accessibility of healthy ingredients. Especially during the current cost of living crisis, many people across the UK are noticing the stark price difference between more nutritious, fresh produce and cheaper processed alternatives (The Food Foundation). Finding any way to reduce the impact of these costs can therefore be a huge help to your employees, whether they support a family or live alone.
For example, your company may set up an affiliate partnership with a rewards app and provide each employee with a personal subscription. Through these rewards schemes, your staff can receive discounts on a whole host of goods and services, including money off their weekly food shop, recipe box subscriptions, or even local gym classes.
Exercise initiatives
For some, it can be a great motivator to participate in company-wide exercise initiatives. These can introduce a healthy dose of competition between employees, encouraging more physical movement in pursuit of a set prize — or simply the glory of winning!
You might set up a competition for consistently reaching a daily step goal, or create an office sports league such as tennis, football, or basketball — putting this to a vote can help your employees get the most enjoyment out of this initiative. These are not only a great way to get everybody active, but they also encourage more social interaction outside of office hours, which can strengthen the bonds between team members. Similarly, implementing a cycle-to-work scheme has the double benefit of keeping your employees fit while also being kinder to the planet.
Just be sure to make it clear to your team that these initiatives are not mandatory, and anyone who cannot or would prefer not to take part is under no obligation to do so.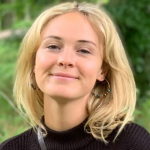 Joanne is the editor for Workplace Wellbeing Professional and has a keen interest in promoting the safety and wellbeing of the global workforce. After earning a bachelor's degree in English literature and media studies, she taught English in China and Vietnam for two years. Before joining Work Well Pro, Joanne worked as a marketing coordinator for luxury property, where her responsibilities included blog writing, photography, and video creation.