Researchers polled home (and hybrid) working parents and discovered as many as 87 percent now regularly look after their children while still trying to do their day job, with 85 percent even having to work in the same room as their kids.
Chieu Cao, CEO of Mintago, a financial wellbeing solution which helps businesses adapt and support their employees in these changing economic conditions, emphasises the importance of recognising these challenges:
Employers must remain vigilant and attuned to the financial stresses their employees will be facing. After all, a failure to recognise and support employees who are struggling comes at the risk of placing their mental health in jeopardy – not to mention the productivity and ultimate success of the business.
Chieu Cao, CEO of Mintago
Nine in ten (91 percent) of the parents, polled by Capital One UK say they find it stressful juggling work and parenting duties, with one in three (37 percent) saying working full time in the office meant they were able to concentrate more on their work. Yet two thirds (64 percent) agree that childcare costs have become more difficult since the cost-of-living crisis began, and as a result, over a quarter (28 percent) have had to cut back on childcare.
Over a third (37 percent) have taken holiday leave to look after their children, while half (49 percent) say they are arguing more with their other half as a result of working and parenting in the same house. In addition to working, parents also say they are juggling cleaning (56 percent), cooking (55 percent), sorting out family mealtimes (53 percent), helping with homework (44 percent), and doing the weekly food shop (44 percent) when working from home.
Three-quarters (73 percent) admit that they find the school holidays and half terms especially difficult, with 84 percent confessing that they find it financially challenging. 41 percent have turned to friends and family for help financially. While 69 percent have been forced to cut back on certain areas to help cover the cost of school holidays, with meals out (74 percent), new clothes (60 percent), beauty treatments (48 percent), and days out (48 percent) all off the table.
Parents expect to spend an extra £645 throughout the half-term, with £230 allocated to additional childcare, £169 on the weekly shop, and a staggering £246 on entertaining the kids. October is the half-term parents struggle with the most financially (39 percent), closely followed by February (38 percent). The May half-term is not only a warmer, lighter holiday but less damaging to wallets, with less than a quarter of parents (23 percent) citing it as the most financially challenging half-term.
Michelle Robb, Head of Research and Insights at Capital One UK said:
Our data shows us that half-term can be a busy, stressful and expensive time for a lot of people, especially working parents. Our Budget Planner is one tool that can help parents manage their spend, preparing them for the increased costs of school holidays and the period leading up to Christmas. Budgeting will make it easier to navigate and prepare for the times of the year when spending tends to be at its highest.
Michelle Robb, Head of Research and Insights at Capital One UK
The same study analysed the true cost of the October half-term to understand the rationale behind the increased expense. With parents admitting to still recovering from a £609 'financial hangover' after the summer holidays, as they move towards October half-term.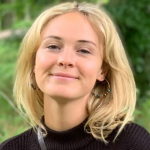 Joanne is the editor for Workplace Wellbeing Professional and has a keen interest in promoting the safety and wellbeing of the global workforce. After earning a bachelor's degree in English literature and media studies, she taught English in China and Vietnam for two years. Before joining Work Well Pro, Joanne worked as a marketing coordinator for luxury property, where her responsibilities included blog writing, photography, and video creation.