DHL Express continues to thrive in providing exceptional workplace culture, respect and appreciation for employees. As a result, for the second consecutive year, DHL has remained at the top of the global list for the Great Place to Work™ ranking.
Employees continue to demonstrate pride and commitment to DHL Express, an organisation globally recognised as one of the world's leading international express service providers. CEO of DHL Express, John Pearson, expresses delight at the achievement, explaining that the recognition is down to continuous dedication in creating an inclusive, positive and fair workspace. Pearson also mentions how these efforts do not plan to stop:
We are a people-first company and motivated employees remain key to the excellence of our global operations. While we are truly delighted about the achievement, we will continue to strive for improvement and invest in further nurturing the best possible working environment for our teams.

John Pearson, CEO of DHL Express
Valuing the work of its employees is key to DHL Express, whereby the company annually invests in various employee initiatives:
The 'DHL's Got Heart' initiative enables and encourages colleagues to support charitable causes they are passionate about.
The 'DHL4All' framework is centered on creating a culture of belonging for employees regardless of their nationality, ethnicity, ability, gender or sexual orientation.
The 'Certified International Specialist' (CIS) program includes inspiring training and engaging content delivered by senior leaders – employees are empowered by knowledge and the importance of delivering outstanding customer service.
Fadzlun Sapandi, Executive Vice President of DHL, gives much credit to encouraging inclusivity in the workplace:
Our people are our top priority and we are proud to contribute to the motivation of our colleagues and to create an environment where everyone can bring their authentic self, feel valued and belong.
 Fadzlun Sapandi, Executive Vice President HR, DHL Express
Since joining the World's Best list for the first time in 2017, DHL Express more than quadrupled the number of surveyed employees, and the number of participating countries, positively impacting the most people around the globe of all multinational corporations Great Place to Work™ considered in 2022. It is the only company culture award in the world that selects winners based on how fairly employees are treated. Companies are assessed on their ability to create a great employee experience that cuts across race, gender, age, disability status, or any aspect of employee identity or job role.
CEO of Great Place to Work, Michael Bush, explains that for companies with a global workforce, creating a consistently positive experience for each employee is becoming more and more difficult. When achieved, this should be recognised.
Despite the many challenges facing global businesses in 2022, DHL Express has demonstrated being a powerhouse great workplace across the globe! Such exemplary achievements are backed up by an exceptional culture with a welcoming and caring environment from day 1, making safety and physical well-being top priorities and having fairness at the core of all employees' experience across the globe.
Michael Bush, CEO of Great Place to Work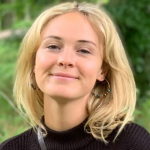 Joanne is the editor for Workplace Wellbeing Professional and has a keen interest in promoting the safety and wellbeing of the global workforce. After earning a bachelor's degree in English literature and media studies, she taught English in China and Vietnam for two years. Before joining Work Well Pro, Joanne worked as a marketing coordinator for luxury property, where her responsibilities included blog writing, photography, and video creation.