New data shows which employer benefits and policies are now standard expectations. Crucially, the data also details those which will give employers a competitive edge when looking at their employee benefits provision. 
The study, conducted by employee solutions, Back-Up Care and nursery provider, Bright Horizons, reveals that top employers are broadening their family leave policies to increase inclusivity and support for working families. The research covers three key employee life stages, the parent transition, ongoing parenting and carers.
Over 500 UK organisations were surveyed to gain insight into their current offering and future plans.
Key findings include:
Over 60% of employers provide enhanced maternity (72%) and paternity (64%)  pay above statutory.
56% reported a level of inclusive family leave, whatever the role in parenting, including fathers.
For 57% of businesses, attracting and retaining talent is the key driver for decisions about parental leave policies, followed by inclusivity for working fathers (43%)
The number of employers providing at least 26 weeks enhanced parental leave has increased by 13% since 2021.
Denise Priest, Executive Director of Work + Family Solutions explains these findings show that offering a greater breadth of employee support provides businesses with a competitive edge:
We're seeing forward-thinking employers looking at what holistic support for career and family entails. They're broadening the family support they offer – such as medical care, coaching, phased returns, childcare, Back-Up Care and manager training, but there is plenty of room for growth.
Denise Priest, Executive Director of Work + Family Solutions 
Many employers are now recognising the business value of understanding their people's needs and supporting them at every stage of their life journey. Providing gender and family-role-inclusive leave, and support for phased returns, particularly using accrued holidays has become more commonplace. However, the findings reveal that only 15% of employers are going further and promoting provisions such as Back Up Care and advice on childcare to new parents, even though 30% of employers offer back-up care for ongoing parents.
Jennifer Liston-Smith, Head of Thought Leadership at Bright Horizons, commented:
Whilst these findings are promising, the models of best practice we've drawn up based on the results show 60% of employers only cover the basic requirements when it comes to parental leave. It's important to note more can be done to support employees and the trailblazing options are there to see in the results.
Jennifer Liston-Smith, Head of Thought Leadership at Bright Horizons
View the full report here.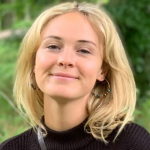 Joanne is the editor for Workplace Wellbeing Professional and has a keen interest in promoting the safety and wellbeing of the global workforce. After earning a bachelor's degree in English literature and media studies, she taught English in China and Vietnam for two years. Before joining Work Well Pro, Joanne worked as a marketing coordinator for luxury property, where her responsibilities included blog writing, photography, and video creation.