Employers and their EAPs – Employee Assistance Programmes – have taken on a huge role in delivering mental health services to the UK population, according to new figures.
Data from a 'state-of-the-market' survey among members of the Employee Assistance Professionals Association (EAPA UK) reveal how more people are turning to their workplace EAP over NHS services.
The new Holding it together: UK mental wellbeing and the role of Employee Assistance Programmes report suggests that EAP services are now available to 24.45 million employees working across more than 105,000 organisations (75% of the entire workforce) — compared with availability to 4.9 million employees at 3,139 organisations in 2003. An estimated 640,250 employees contacted their EAP in the period between January 2022 and January 2023 — of which, 434,250 (68%) were offered counselling as a result of concerns over their mental health. EAPs delivered more than 1.375 million counselling sessions.
The figures illustrate how EAPs — originally set up in the late 1970s as telephone helplines giving straightforward advice on financial and legal matters — are having to deal with increasingly complex and severe mental health issues in UK society. On average, 1.7% of counselling cases came with a 'red flag' (involving an immediate and serious risk of suicide). This translates to more than 10,000 lives at serious risk from suicide each year. Some EAP providers report red flag cases as being at levels above 3%.
The UK EAP market is valued at more than £118 million compared with £32.2 million in 2003.
Commenting on the figures, Sir Cary Cooper CBE, 50th Anniversary Professor of Organisational Psychology and Health at the ALLIANCE Manchester Business School said:
Given the limitations to NHS resources and both the scale and complexity of dealing with people's mental wellbeing, more thought and discussion is needed around the place of EAPs — including how else they can help. Maybe there's a need for extensions to EAP services, to ensure there's provision for longer-term counselling programmes through to recovery. The EAP sector has coped this far with the giant swell of demand and more serious cases, through training and recruitment initiatives, more online services and apps. But neither employers nor the UK as a whole can afford to see EAPs become overwhelmed.
Sir Cary Cooper CBE, Psychology Professor, Manchester Business School
A copy of the Holding it together 2023 report can be downloaded from www.eapa.org.uk.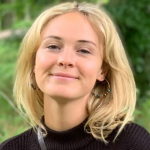 Joanne is the editor for Workplace Wellbeing Professional and Family History Zone. After obtaining a bachelors degree in English literature and media studies, Joanne went on to spend two years of her life writing and teaching English in China and Vietnam. Prior to joining Black and White Trading, Joanne was a marketing coordinator for luxury property in Brighton focusing on blog writing, photography and video creation.