A quarter (26%) of employers claim that they know about all of the employee benefits available on the market, and a further 43% know about some of the benefits available for employees, according to new research1 from GRiD, the industry body for the group risk sector.
This is a concern because a lack of employers' market knowledge could lead to them potentially missing out on new and emerging services that can support their staff and organisation.
When employee benefits are being put in place or reviewed, 44% of employers source their employee benefits directly – by contacting a provider or supplier themselves, and 34% do so by following up on opportunities that are sent to them from providers or suppliers. Only 26% of employers say they source benefits via an intermediary (or broker/adviser) and 23% via a trade body or federation where a third-party organisation has already vetted the provider.
With the employee benefits market changing so rapidly, it is both time-consuming and complex for employers to stay abreast of all developments themselves, especially on top of all their other responsibilities.
Katharine Moxham, spokesperson for GRiD, said:
Providers in our industry frequently add additional support to their services that really benefit the business, employees and their families. While some employers may be aware of such developments, it is an intermediaries' responsibility to know what is available and how it may best suit an employer and their staff, and they can point employers in the right direction.
Katharine Moxham, spokesperson for GRiD
All employers who sourced benefits via an intermediary saw value in doing so, with many seeing multiple advantages:
35% say the intermediary has expertise in employee benefits that they don'.
33% say the intermediary ensures the employee benefits they offer help them to be a competitive employer in their industry
33% say the intermediary helps them communicate their benefits to their workforce
30% say the intermediary keeps them informed of trends in the employee benefits space
28% say the intermediary helps them spend wisely
The research highlights that using an intermediary to source employee benefits has a number of benefits for both the employer and the employee. Although the findings show that larger business do have a greater propensity than SMEs to use an adviser (40% vs. 22%), there is still a huge opportunity for all employers to seek the support of an intermediary to help them source the most appropriate employee benefits. This is particularly true of employee benefits such as group life assurance, group income protection and group critical illness as this market continually enhances added-value support to meet the needs of the business as well as employees.
Katharine Moxham concluded: 
The right intermediary will be able to support the employer in building their knowledge of the most appropriate employee benefits for their business, which will help to get the best possible outcome. As insurers strive to provide unique and more compelling products and services with greater flexibility and options, advisers are well placed to keep track of these developments and support employers in deciphering which ones are most appropriate for them.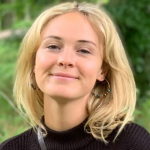 Joanne is the editor for Workplace Wellbeing Professional and has a keen interest in promoting the safety and wellbeing of the global workforce. After earning a bachelor's degree in English literature and media studies, she taught English in China and Vietnam for two years. Before joining Work Well Pro, Joanne worked as a marketing coordinator for luxury property, where her responsibilities included blog writing, photography, and video creation.