Energy companies are now the least trusted industry in the UK, taking the top spot from estate agents, according to new research from The Eco Experts. 
Asking over 2,000 people which industries they ranked as the least trusted, people overwhelmingly voted (49%) energy companies as the top offenders, relegating estate agents and car dealers to places 2 and 3, respectively.
Stealing the crown
In the same study last year, estate agents came out as the least trusted, car dealers second and energy suppliers came in third place. It seems twelve months of rising consumer energy prices and record energy company profits have helped energy companies take the crown.
Do they deserve it?
According to the government, domestic gas prices increased by 129% and domestic electricity prices by 67% between January 2022 to January 2023. These expensive energy prices have also had a knock-on effect on the price of nearly everything else, with the annual rate of inflation reaching 10.1% in January 2023.
As a result, 16 million people have reported cutting back on food and other essentials, according to the Office of National Statistics (ONS). Despite these difficult times, energy companies have been making record profits.
UK's least trusted industries
Generation Gap
People between the ages of 27 and 58 said they had the least trust of energy companies, with over half of both Millennials (54%) and Gen X (58%) stating they either 'mildly' or 'completely' distrust them.
Older consumers aged 78 and over were more trusting of energy companies – but over a quarter (28%) said they distrusted them. This trend of trusting energy suppliers more as people get older is particularly striking, especially given people in this age bracket will be relying on fixed income during this expensive time.
Despite differing levels of trust, all generations in the study stated that they find energy suppliers more untrustworthy than any other organisation. Beth Howell from The Eco Experts commented:
Estate agents and car dealers are professions that are typically associated – perhaps unfairly – with being a bit deceptive and underhand. For energy companies to surpass both these industries in the last year is very telling about how people are feeling about the increased cost of energy. It seems taking record profits whilst people struggle to pay for basic essentials doesn't come without a price.
Beth Howell, The Eco Experts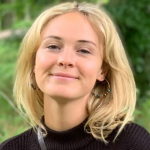 Joanne is the editor for Workplace Wellbeing Professional and has a keen interest in promoting the safety and wellbeing of the global workforce. After earning a bachelor's degree in English literature and media studies, she taught English in China and Vietnam for two years. Before joining Work Well Pro, Joanne worked as a marketing coordinator for luxury property, where her responsibilities included blog writing, photography, and video creation.