Mike Lewars, Health & Benefits expert at WTW, offers essential tips on the best ways employers can provide staff support through these financially turbulent times. He comments:
"As inflation continues to rise and the threat of an economic downturn looms, a quarter of employees say they are struggling financially, with four in ten admitting they're living payday to payday."
Mike Lewars, Health & Benefits expert
Listen to what employees want
Listening to employees' needs is critical, more so than ever in the current climate. In fact, half of employees said they would leave for a 5% pay increase elsewhere if the benefits package does not meet their needs.
According to the latest Global Benefit Attitudes Survey, employees advised staff support can be amplified via…
37% of employees want their employers to prioritise benefits for low wage, compared with only 10% of employers that say it's a priority
2 in 5 employees think that financial apps should be a core part of benefits
42% of employees want savings and investment options where they can save directly from their pay
Communicate what's already on offer
There is a clear link between financial wellbeing and mental wellbeing, and 81% of employers cited stress, burnout and mental health issues as their main concern for their workforce.
Employees say (44%) that discounts and subsidies would most help manage their day-to-day finances. So, ensure employees fully understand the value of the benefits available to them, and are well versed in using existing, traditional benefits, like private medical, cycle to work, health cash plans and employee assistance programmes, voluntary retail discounts etc.
Financial Wellbeing –
Wage advance schemes, debt consolidation and loans through the workplace can be useful tools alongside the right level of education for employees.
Will writing, corporate ISAs and mortgage advice and financial coaching can also provide support. Reviewing the current financial products available to employees and joining them up in a financial wellbeing strategy can help identify the purpose of the offering and identify any gaps in provision.
Working from Home staff support –
For the 2020/21 and 2021/22 tax years, HMRC allowed employees working from home due to coronavirus measures to be eligible for tax relief. If an employee didn't claim tax relief for these years but did work from home, it can still be claimed now.
Childcare support–
Employees can get up to £2,000 a year for each of their children through the governments Tax-Free Childcare scheme by setting up an online account for their child.
Some families may benefit from Specified Adult Childcare credits. These are National Insurance credits that can be used to increase or even enable entitlement to the state pension.
Forecast for the future
The current economic challenges we're facing are unlikely to disappear overnight, so reviewing what's most important and planning how to improve the employee experience across all areas will likely help progress attraction and retention.
Organisations that deliver an excellent employee experience deliver greater financial performance, which is probably why 93% of organisations are looking to improve theirs over the next few years.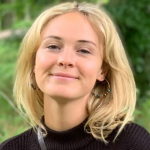 Joanne is the editor for Workplace Wellbeing Professional and has a keen interest in promoting the safety and wellbeing of the global workforce. After earning a bachelor's degree in English literature and media studies, she taught English in China and Vietnam for two years. Before joining Work Well Pro, Joanne worked as a marketing coordinator for luxury property, where her responsibilities included blog writing, photography, and video creation.