The past 12 months has seen growth in workplace support specific for male health issues, with over a third (35%) of employers investing in employee benefits specific to this area, according to new research undertaken by digital health app, Peppy.
This comprises 23% of employers who put support in place in the past year and 12% who are putting support in place right now. This trend for growth is set to continue with a further 8% planning to offer men's health support in the coming 12 months, and a further 8% in a year or more's time.
Peppy believes this substantial growth is indicative of employers taking male health issues more seriously and a greater understanding of the underlying psychology around how best to support men and their health.
Helen Lake, Director of Men's Health, at Peppy said:
One of the main issues when trying to manage men in their health issues is their general unwillingness to seek help. Even when a health matter escalates, they are less likely to access the support they need. Not only is this a vicious circle for the health of the individual but it also impacts the business if the member of staff needs time off because a condition has worsened. Dealing with men's healthcare matters early via workplace support counters both of these issues and leads to better health outcomes.
Helen Lake, Director of Men's Health, at Peppy
Condition-specific support preferred
Peppy's experience shows that men respond better to support and communication on specific conditions than on general health and wellbeing messages. Messaging needs to really strike a chord with current concerns, or the support offered may be ignored or overlooked.
Specialist support necessary
It's also vital that men have access to support from specialists, with Peppy acknowledging that when men do seek help, the support really needs to get to the root of the problem quickly. Knowing that they are able to speak to someone with expert knowledge in a particular field, can help men more readily engage.
People are also much more confident in asking for help if they know it will be dealt with in a very private way. Discretion is key, and group or peer support may be less utilised by men.
As well as providing male-specific confidential support from specialists, there is a further obstacle for employers to overcome: namely, communicating that support regarding male health issues is readily available and that it is acceptable to ask for help. Having a supportive workplace when everyone, particularly men, know that they are allowed the time to address any health concerns is extremely enabling.
Helen Lake continues:
We know how disruptive it can for employers when male employees need to take time away from work because they failed to address a health matter in a timely way.

Men are under-served in many areas of healthcare, but we are pleased to see so many employers now recognising that the health of their male staff, and their business, can be improved by taking a gender-focussed approach.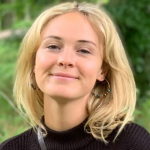 Joanne is the editor for Workplace Wellbeing Professional and has a keen interest in promoting the safety and wellbeing of the global workforce. After earning a bachelor's degree in English literature and media studies, she taught English in China and Vietnam for two years. Before joining Work Well Pro, Joanne worked as a marketing coordinator for luxury property, where her responsibilities included blog writing, photography, and video creation.