Older workers in 'jobs typically occupied by younger people'* – including takeaway delivery drivers, fashion retail assistants and waiting staff – experience slightly less stress at work than their younger colleagues, according to research from workforce management experts Quinyx, yet still feel undervalued and unable to speak to their bosses.
Following recent comments by the Work and Pensions Secretary Mel Stride that over-50s should consider applying for jobs 'they might not have otherwise thought of', referring to roles in food delivery among others, the Quinyx study reveals that older workers already in such jobs are faring better – in some respects – than colleagues in their 20s, 30s and 40s.
More than 3,000 UK workers were surveyed in the Quinyx study of 'deskless' staff in sectors including retail, hospitality and logistics-based roles, such as transport and warehousing.
Of all respondents, over-55s were least likely to experience on-the-job stress – 47% said they felt stressed at work, compared to 58% of younger colleagues.
However, the data also suggests that having more 'life experience' doesn't make older staff any less likely to feel dissatisfied at work. Around half of workers (46%) aged 55 and over said they were considering quitting their roles, with over a third of those (34%) saying their decisions were fuelled by feeling undervalued by their bosses.
Around 70% said they don't feel comfortable talking to management about issues such as pay, understaffing or problems with co-workers – a similar percentage to younger staff.
Worryingly, the study found that around a quarter of over-55s regularly work over 50 hours each week, with 28% working a second job due to the cost-of-living crisis. More than a quarter (28%) said they haven't received a pay rise in the past year.
Toma Pagojute, Quinyx's chief HR officer said:
We know that prioritising employee wellbeing isn't always easy when there are numerous external pressures facing businesses, yet it really is paramount. And technology can certainly help – for example, apps that ensure optimum resourcing, so that workers don't feel the stress of understaffing, and which can also host employee surveys, allowing them to give feedback on issues that matter. Open, two-way communication between staff and management is crucial – tech shouldn't be used as a substitute for face-to-face conversation but can be part of a wider engagement strategy that puts employee wellbeing first.
Toma Pagojute, Quinyx's chief HR officer
Further insights and advice can be found in the Quinyx report, State of the Frontline Workforce 2023, which can be downloaded for free.
*The Guardian, 3 August 2023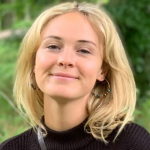 Joanne is the editor for Workplace Wellbeing Professional and has a keen interest in promoting the safety and wellbeing of the global workforce. After earning a bachelor's degree in English literature and media studies, she taught English in China and Vietnam for two years. Before joining Work Well Pro, Joanne worked as a marketing coordinator for luxury property, where her responsibilities included blog writing, photography, and video creation.