As World Suicide Prevention Day approaches on September 10, 2023, organisations around the globe are encouraged to take crucial steps to support their employee's mental health.
Connectedness at home
RedArc advocates for a focus on connectedness within workplaces to combat the incidence of suicide. They stress that employers and insurers should prioritise building a message of support and connection into their communications and provision for employees. Suicide is preventable, and promoting healthy relationships and social interactions can play a significant role in prevention.
Christine Husbands, commercial director of RedArc, stated:
Simply offering support is a form of connectedness in itself as it can help the individual to feel cared for, involved, and present. For many employers and insurers, offering access to specialists who can encourage connectedness is a step that can make a huge difference to someone battling with their mental health.
Christine Husbands, commercial director of RedArc
RedArc emphasises the importance of encouraging healthy relationship experiences within the community, including work, social groups, family, friends, and other social institutions. Human interactions, friendships, and relationships are crucial, as they can prevent individuals from reaching a point of desperation.
While many factors contribute to suicide risk, such as mental and physical health conditions, environmental factors, and life events, having a support network and the ability to discuss these challenges with someone in a trusting and non-judgmental manner can prevent worries from escalating.
Support for employee well-being
Employers and insurers have a pivotal role to play in suicide prevention. They can offer specialised support from medically trained professionals who are adept at detecting warning signs and providing appropriate assistance. This support may include access to mental health nurses, counselling, therapies, online tools, reading materials, or help with navigating the National Health Service (NHS) support system. Additionally, they can assist in building healthy relationships, fostering a sense of community, and directing individuals to specialised support groups.
This comprehensive support not only aids in suicide prevention but also helps individuals dealing with suicidal thoughts, ideations, as well as their families and loved ones.
Suicide risk among overseas employees
Towergate Health & Protection has revealed alarming statistics regarding suicide risk among overseas employees. According to data from one of their leading global employee assistance program (EAP) providers, 1.3% of overseas employees seeking EAP support are flagged as being at risk of suicide.
The figures, based on over 6.5 million employees worldwide, demonstrate the need for mental health and suicide prevention support across all regions:
Africa: 5.6%
Asia Pacific (APAC): 0.9%
Europe: 1.1%
Latin America (LATAM): 1.5%
Middle East and North Africa (MENA): 0.3%
North America: 0.6%
Global: 1.3%
When overseas employees first contact the global EAP for support, an initial assessment occurs to identify individuals who require close monitoring or immediate intervention. However, it is essential to provide support before they reach a crisis point.
Action for employee well-being abroad
Towergate urges employers to create a supportive culture where employees feel comfortable discussing their mental health. Employers should provide accessible mental health support, communicate it effectively, and have an emergency action plan in place.
Providing mental health support for employees abroad can be straightforward, with various options available. Global EAPs offer access to professionals who understand the unique challenges of working abroad, and providing counselling over the phone or online. Additionally, there are apps designed to aid mindfulness and anxiety management. Some international private medical insurance (IPMI) and risk insurance products include specialist mental health support.
Sarah Dennis, head of international at Towergate Health & Protection, highlights the significance of this year's World Suicide Prevention Day theme, 'Creating Hope Through Action,' stating:
The figures for overseas staff flagged as being at risk of suicide are disturbing. We would encourage employers who do not offer or communicate their mental health support to use this day as impetus to make changes and implement policy where needed.
Sarah Dennis, head of international at Towergate Health & Protection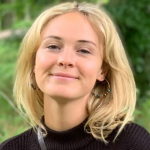 Joanne is the editor for Workplace Wellbeing Professional and has a keen interest in promoting the safety and wellbeing of the global workforce. After earning a bachelor's degree in English literature and media studies, she taught English in China and Vietnam for two years. Before joining Work Well Pro, Joanne worked as a marketing coordinator for luxury property, where her responsibilities included blog writing, photography, and video creation.