A reactive approach to offering wellbeing support is still the most common option among employers.
The figures show that 42% of companies still opt for directing employees to support when requested, which can fall short when it comes to encouraging engagement or effective utilisation, according to research from Towergate Health & Protection.
The research asked companies how they encourage employees to utilise the health and wellbeing support on offer. After 'directing them to it on request', the next most common option is to promote the support available via the company intranet, utilised by nearly a third (31%) of employers.
On a positive note, 29% of employers reported that they have health and wellbeing champions to promote the support available. This active approach to health and wellbeing can help to encourage employees to engage with the support available.
A quarter (25%) of employers state they run in-person events with health and wellbeing specialists, 22% run webinars, and 21% run regular promotions, all aimed at encouraging employees to utilise the benefits available – which can all encourage appreciation and utilisation.
However, a staggering 14% of employers stated they do not actively encourage utilisation of support at all.
Debra Clark, head of Towergate Health & Protection, comments:
A company that provides support but does not encourage employees to make the most of it must question why they even have support in place. To get the most value from the support on offer, employers need to proactively promote it.
Debra Clark, head of Towergate Health & Protection
Communication of benefits
Waiting for employees to request support is rarely going to be a successful way to ensure that support is effectively utilised. Communication of benefits is vital as employees must know that support is available and understand this support in order to request it and use it. Not all employees will need or want support all the time, so employers need to regularly communicate the options so that employees know about them when they do need them.
While using the company intranet is a positive way of communicating the support available to employees, it should not be the only method involved. Health and wellbeing champions, in-person events with specialists, webinars, and promotions are all good interactive options. Specialist wellbeing platforms can help employees to understand what is available in the way of support and can also help employers to understand how this is accessed and utilised. Some platforms even have integrated wellbeing risk assessments, treatment and support tools, to reach, engage, and support all employees.
Debra Clark says: 
Implementing health and wellbeing support is just the first step in the process. For it to benefit the employees and, therefore, the business, support must be regularly and widely communicated, and easily accessible. The best option is to use a mix of communication methods, both online and in person, delivered frequently, to help to ensure that details reach all employees and that they land at the time when they are needed.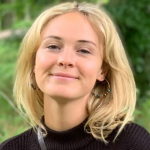 Joanne is the editor for Workplace Wellbeing Professional and has a keen interest in promoting the safety and wellbeing of the global workforce. After earning a bachelor's degree in English literature and media studies, she taught English in China and Vietnam for two years. Before joining Work Well Pro, Joanne worked as a marketing coordinator for luxury property, where her responsibilities included blog writing, photography, and video creation.