The highest-ever number of organisations around the world received a highly prized accolade for their work in health, safety, and wellbeing on Monday, as British Safety Council revealed the winners of its prestigious International Safety Awards for 2023.
The awards recognise and celebrate organisations from around the world which have shown true dedication in the last year to keeping their workers and workplaces healthy, safe, and well. 
This year, 773 organisations of all sizes and sectors won an International Safety Award from 44 countries worldwide, including the UK, China, India and the Middle East, as well as countries in Africa, Southeast Asia, and Central and South America. 138 organisations were awarded a Distinction, 298 organisations were awarded a Merit and 337 organisations achieved a Pass. 
The number of successful entries this year was significantly higher than in 2022, when 549 awards were given out. While slightly more Distinctions were awarded, the increase was driven largely by a rise in Merit awards – up from 204 (32%) in 2022 to 298 (31%) in 2023, and by Passes – up from 210 (33%) to 337 (35%). The percentage of applicants who were unsuccessful in their application also rose, from 91 (14%) to 199 (20%).
The full list of winners is here.  
Mike Robinson, Chief Executive of British Safety Council, said:  
Our International Safety Awards recognise the highest achievements of organisations around the world in health, safety and wellbeing. This year, I am thrilled that a record number of organisations have attained that level and won an award. In a world of ever-increasing risks, from climate change to global instability, British Safety Council's vision that no-one, anywhere in the world, should be injured or made ill through their work is ever more important and pressing.
Mike Robinson, Chief Executive of British Safety Council
The winners span numerous sectors with significant representation from the construction, manufacturing, oil, gas and mining, and power and utility sectors and include such companies as Kier Infrastructure and Overseas Ltd (UK), L&T Construction (India), WSP (Middle East), SunExpress Airlines (Turkey), Zublin Construction LLC (UAE) and China Construction Seventh Engineering Division. Corp. Ltd (China).
There will be two separate events to celebrate the awards in May, one in Mumbai on 10 May and one in London on 19 May. Other International Safety Award categories will be announced at the Gala Dinner in London as well as in Safety Management magazine.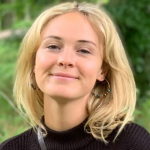 Joanne is the editor for Workplace Wellbeing Professional and has a keen interest in promoting the safety and wellbeing of the global workforce. After earning a bachelor's degree in English literature and media studies, she taught English in China and Vietnam for two years. Before joining Work Well Pro, Joanne worked as a marketing coordinator for luxury property, where her responsibilities included blog writing, photography, and video creation.