In the midst of a dire situation in Israel and Gaza, marked by a declaration of war resulting in widespread casualties and a looming humanitarian crisis, organisations with overseas employees face a critical moment to ensure their safety and well-being.
Jacob Weiss, Regional Analyst from Healix, a global risk management solutions provider, offers valuable advice and actions for organisations to protect their employees during this crisis, including strategies for safe evacuation.
Future Outlook and Potential Scenarios
An IDF ground operation within Gaza is now assessed as LIKELY to occur over the next 72 hours. This is indicated by IDF statements and the significant build-up of tanks and Israeli troops near the border
While the IDF and senior Israeli politicians have stated that operations targeting Hamas are aimed at completely eliminating the group, the scale of any Gaza ground operation will likely remain initially limited to securing the Gaza border fence by setting up a security zone at least 1 mile (1.6km) deep into Gaza's territory
The US and Israel remain intent on confining the conflict to Gaza and are wary of spreading the conflict to the West Bank, Lebanon and Syria. Israel and the US will want to test the reaction of Iran and its aligned militant groups in Lebanon, Syria, Iraq and Yemen before launching a larger-scale operation in the territory
If no significant retaliation from Iranian-backed proxies occurs, then the IDF could gradually penetrate deeper into Gaza, where it can set up positions near urban hubs in the territory where it can launch operations targeting Hamas positions. The IDF would also be highly likely to seek to separate and divide Gaza
Israel is also in no significant rush to fully invade Gaza, as the ongoing siege of the territory will continue to sap the energy and resources of Hamas militants, while allowing the IDF to continue to launch destructive and large-scale airstrikes without worrying about collateral damage
Actions to Protect Your Workforce
Shelter-in-place for at least the next 24-48 hours, especially in southern and central areas impacted by rocket fire and IDF operations
Abide by all official directives issued by the Israeli authorities in the coming week, such as state of emergency measures, air raid sirens and curfews
Ensure all ground moves are coordinated with professional security support until further notice
Travel to the border with Gaza (within 10 miles/16km) should be deferred due to the heightened risks of further cross border projectile fire and IDF operations
Review official Israeli advice for what to do in the event of a siren sounding at www.idf.il/en/minisites/regional-commands/home-front-command/how-to-act-during-an-alert/
Consider implementing daily check-ins with employees. Ensure that a loss of communication plan is in place prior to travel and that travellers have access to multiple means of communications
Monitor the situation on the ground for further escalations
Monitor the Red Alert app for real time alerts for missile attacks on Israel
In the face of the ongoing crisis, it is imperative for organisations with overseas employees to prioritise their safety and well-being. Stay vigilant and follow official directives to ensure the welfare of your team during this challenging period.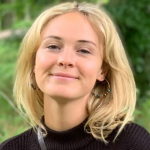 Joanne is the editor for Workplace Wellbeing Professional and has a keen interest in promoting the safety and wellbeing of the global workforce. After earning a bachelor's degree in English literature and media studies, she taught English in China and Vietnam for two years. Before joining Work Well Pro, Joanne worked as a marketing coordinator for luxury property, where her responsibilities included blog writing, photography, and video creation.