Over 100 schools in England are grappling with the unexpected safety crisis, compelling them to shut down their buildings just days before the start of the new academic year. The issue revolves around reinforced autoclaved aerated concrete (RAAC) used in school structures, which has raised concerns about its stability and durability.
The government's decision to close affected buildings has been met with mixed reactions. Education Secretary Gillian Keegan explained that this step follows the emergence of "new evidence" highlighting the vulnerability of RAAC, warranting a cautious approach. Engineering teams have been dispatched to school sites to identify and assess the extent of the issue.
This situation poses a significant challenge to parents as their children are set to return to school. Of the more than 20,000 schools in England, just over 150 have RAAC present. While the majority of parents need not be concerned, those affected by the closures are facing disruptions in their routines, impacting their ability to balance work and childcare.
For working parents, these unexpected school closures create a major dilemma. Even if schools are not fully closed, last-minute changes to schedules can add to the already stressful back-to-school period for families. This disruption has a direct impact on employers, as their employees struggle to manage their professional responsibilities while juggling childcare needs.
In response to these challenges, Jess Lancashire, CEO and founder of From Another, a company that specialises in flexible work solutions, offers guidance for employers. Lancashire advises managers to proactively check in with their employees who are parents to understand how school closures are affecting them both professionally and personally. Building an open, trusting environment where employees can voice their concerns is crucial.
Managers should recognise the difficulties faced by their employees and provide flexibility where possible. This may include remote work options, adjusted hours, or time off to accommodate childcare needs. Lancashire emphasises the importance of avoiding one-size-fits-all policies and adapting expectations around workloads as necessary.
By demonstrating empathy and adaptability, employers can alleviate the strain on working parents dealing with this unexpected disruption. Supporting staff through these challenges not only shows a commitment to their well-being but also fosters loyalty. In return, working parents often reciprocate with higher productivity and performance in the long term.
The urgent closure of school buildings due to safety concerns surrounding RAAC has created a complex situation for both working parents and employers. While the government takes precautionary measures to address the issue, it is crucial for employers to extend their support, understanding, and flexibility to employees navigating the challenges posed by these closures. This collaborative approach can help ensure the well-being of employees and maintain productivity in the face of adversity.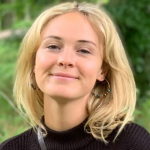 Joanne is the editor for Workplace Wellbeing Professional and has a keen interest in promoting the safety and wellbeing of the global workforce. After earning a bachelor's degree in English literature and media studies, she taught English in China and Vietnam for two years. Before joining Work Well Pro, Joanne worked as a marketing coordinator for luxury property, where her responsibilities included blog writing, photography, and video creation.