Denmark was revealed to be the country with the best workplace wellbeing overall, with one of the lowest unemployment rates globally, at just 2.4%, an average work week of 34 hours, and a minimum of 18 weeks of paid maternity leave for employees.
Although it turns out the UK is still a good place to work for wellbeing, as it comes in at seventh place. With a 28-day holiday allowance, a minimum of 14 weeks of paid maternity leave, and an average working week of 33 hours, employees in the UK enjoy some of the highest workplace wellbeing levels in Europe.
To help workers and employers manage workplace wellbeing expectations across the globe, Nick Higginson, CEO of Phoenix Health & Safety, takes a closer look at what different countries have to offer:
Factors influencing our wellbeing at work
How much we get paid
Luxembourg leads the way with the highest GDP globally, at $107,792, followed by Ireland ($88,976) and Switzerland ($87,340). GDP per capita is a useful tool for comparing the living standards globally, however, it doesn't take into account important factors such as income equality, social welfare or environmental quality.
Taking time off
Iran offers employees the most public holidays of all the countries analysed, with a total of 53 public holidays combined with paid annual leave observed each year. Following Iran are Andorra, Cambodia and Burkina Faso, which each offer an allowance of 45 holidays, and Bahrain with 44 holidays observed.
Working a balanced number of hours
With the four-day week continuing to be a talking point in the UK, it seems many countries have successfully transitioned to a shorter working week. The Netherlands has the shortest working week, where employees work an average of 30 hours each week (the same as in Iran), while in the UK that number is only slightly higher at 33 hours per week.
Employment stability
The study reveals that while Qatar claims the lowest unemployment rate globally, with 0.1% of the population out of work, it's Nigeria that has the largest number of unemployed people, with a third of the population out of work.
Looking after new parents
In New Zealand, new mothers are offered a minimum of 26 weeks of statutory paid maternity leave to spend with their new child, the highest statutory maternity leave package within the analysis. Hungary is not far behind with a minimum of 24 weeks of maternity leave available, followed by Italy with 20 weeks of paid leave.
Countries like the United States, Lithuania and Latvia currently have no statutory maternity leave allowances available to their employees,which could make them consider alternative options when having a baby, depending on their employer.
A happy retirement age
China, Mongolia and Uzbekistan have the youngest average retirement age, with the majority of employees giving up work at the age of 57.5. In contrast, many African and South American countries require employees to continue working up to an average retirement age of 70 years old.
Access to the internet
The Middle East has the largest percentage of the population with access to the internet, with 100% of people in countries like Qatar, Bahrain and the UAE connected in some way. Europe also has a large percentage of its population online, with 99% of people in countries such as Denmark, Luxembourg and Norway connected to the internet. The UK has 95% of the population with access to the internet, the same as Oman and Brunei.
A manageable cost of living
While the cost of living continues to rise in many parts of the world, the knock-on effects can be seen outside household budgets. As costs rise, employees may find it more difficult to make ends meet, which can cause significant financial stress which in turn can spill over into the workplace, causing decreased productivity, increased absenteeism, and lower overall job satisfaction.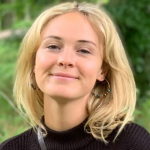 Joanne is the editor for Workplace Wellbeing Professional and has a keen interest in promoting the safety and wellbeing of the global workforce. After earning a bachelor's degree in English literature and media studies, she taught English in China and Vietnam for two years. Before joining Work Well Pro, Joanne worked as a marketing coordinator for luxury property, where her responsibilities included blog writing, photography, and video creation.