Employers must urgently break down social taboos around workplace money talk and encourage their employees to share their financial concerns with their colleagues, according to a new report produced by the National Forum for Health and Wellbeing at Work and Alliance Manchester Business School (AMBS).
The report – Financial Wellbeing Guide 2023 – says that, while pay is an important factor in tackling worries about the rising cost of living, it is imperative for employers to speak to employees about money worries and proactively tackle the stigma in talking about financial difficulty. It also says managers need to do more to signpost the support that is available to workers or risk failing to address the problem.
More than two thirds (68%) of UK employees say they would not tell their employer about personal money worries[1]. Like many other sources of unmanageable stress, financial problems can impact on mental and physical health, relationships, performance at work and overall quality of life. A record 2.5 million people are unable to work due to long-term illness[2],  and 28% of people in the UK report that financial concerns are negatively affecting their work performance[3], highlighting the need for businesses to bolster support for employees enduring financial difficulties.
Experts from the National Forum for Health and Wellbeing – including Barclays, a member of the forum – have developed the Financial Wellbeing Guide to urge UK employers to take immediate action to tackle the issue, and to provide strategies to support employees during the cost-of-living crisis.
With employers grappling with rising business costs, the report offers practical ways to offer support without the need for making large investments. Recommendations focus on the need for inclusive, proactive measures from management led campaigns to tackle stigma, to financial literacy programmes, to offering flexible working and ensuring equitable approaches to career progression and access to development programmes; all of which are so vital to giving employees the opportunity to develop the skills they need to enhance their earning potential.
Francine Watson, Global Director of Wellbeing at Barclays, said:
The authors of this report suggest that financial wellbeing remains by far the most neglected area of an organisation's health and wellbeing activity, which can have significant impacts on mental and physical health. These issues have been brought into even sharper focus by the ongoing cost of living crisis, but the actual circumstances that can create a personal financial crisis remain consistent over time, underscoring the need for strategic long-term approaches to offering support. This guide offers implementable actions relevant to organisations starting out on their financial wellbeing journey, as well as those wishing to expand their offering.
Francine Watson, Global Director of Wellbeing at Barclays
Employers can read the full report here: https://www.alliancembs.manchester.ac.uk/media/ambs/content-assets/documents/health-and-wellbeing-forum/ambs-nfhw-financial-wellbeing-guide-2023.pdf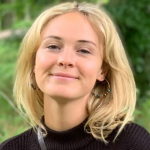 Joanne is the editor for Workplace Wellbeing Professional and has a keen interest in promoting the safety and wellbeing of the global workforce. After earning a bachelor's degree in English literature and media studies, she taught English in China and Vietnam for two years. Before joining Work Well Pro, Joanne worked as a marketing coordinator for luxury property, where her responsibilities included blog writing, photography, and video creation.