Employers need to carry out due diligence before the decision is made to send an employee abroad in any capacity, to protect both the employee and the employer.
Key considerations prior to sending employees overseas for work:

Cost
Once the cost of the whole process has been calculated, including packing, moving, storage, transportation, childcare assistance; is relocation the best option for the business? The total cost of relocating an employee internationally can be £80,000 or more1. It may be that employers should consider making employees globally mobile as a better alternative to relocation.
Local options
Furthermore, an employer should consider whether the best option is to send a UK employee abroad at all, or to find someone local to carry out the role. If they do recruit locally, they'll need to consider how they offer support, for instance for their health and wellbeing.
Medical status
The employer must be aware of the importance of a health questionnaire and medical check-ups. It is best to know before travel if employees have any medical concerns that may need managing: some people may need extra support, particularly if they're in a remote location.
Employee adaptability
The personality of the individual employee must be considered. Would they be happier to settle in another country or to make regular trips? They must have a good understanding of the culture and environment they will be entering and be prepared to adapt.
Family
Many overseas assignments fail not because of the employee but because of issues with their family. It is important to consider any dependants and to ensure that they are able to adapt to any move, or their partner being away, too.
Health and wellbeing
Relating to all of the above is the health and well-being of the employee. This is one of the most important considerations of all in sending staff abroad for work. All the above factors must be considered so that there is a support system in place for all four pillars of health and wellbeing: mental, physical, social, and financial.
Sarah Dennis, head of international at Towergate Health & Protection, says:
The health and wellbeing of the employee and their family should be a key concern when deciding to send an employee on an international assignment. Not providing sufficient support could prove a costly mistake.
Sarah Dennis, head of international at Towergate Health & Protection
Wide-ranging support
Considerations must go beyond the business opportunity. Employers must make sure that they have taken cultural differences into consideration and prepared the employee for the challenges they may face.
The type and level of medical care available will differ hugely from country to country. It is not just the NHS in the UK that has come under pressure from Covid, global healthcare systems are struggling and ensuring there is good medical support for employees abroad is more vital than ever.
Providing mental and social health support abroad is also vital as other cultures may not have the same attitudes to mental health, and employees may feel isolated. Access to support such as online counselling can help staff who need coping strategies.
Sarah Dennis concludes:
Working overseas can be hugely fulfilling and fruitful for both the employee and the company. However, it is important to give it full consideration and get support in place before any move. Taking expert and experienced advice from local to international level is essential to the success of assignments overseas.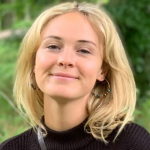 Joanne is the editor for Workplace Wellbeing Professional and has a keen interest in promoting the safety and wellbeing of the global workforce. After earning a bachelor's degree in English literature and media studies, she taught English in China and Vietnam for two years. Before joining Work Well Pro, Joanne worked as a marketing coordinator for luxury property, where her responsibilities included blog writing, photography, and video creation.