Worrying about the wellbeing of overseas staff is what keeps employers awake at night. With many years of experience in the field, Towergate Health & Protection is sharing some of its understanding of the issues facing employers of overseas staff.
The recurring concerns in terms of health and wellbeing are:
Productivity
Absenteeism
Benefits spend
Sarah Dennis, head of international at Towergate Health & Protection, says:
We frequently talk to our clients about how we can best help them in supporting their overseas employees. A better understanding of where the problems lay means the solutions can be more tightly focussed and more likely to make a significant difference.
Sarah Dennis, head of international at Towergate Health & Protection
The issues
Overseas employees have different health and wellbeing requirements than staff based in the UK. Some health risks will be specific to the individual, depending on their family history and lifestyle, but others will be general to the region in which that are based. Healthcare facilities, political threats, infectious diseases in the area will all have a different impact according to the location they're based in the world.
How to approach the prevention of illness and risks will also differ by region, as will the ability to access support. Employees may, for example, have to travel to receive medical care if they work in a remote area. Supporting all four pillars of health and wellbeing – mental, physical, social, financial – can be more challenging for employees in remote regions, with physical isolation leading to emotional isolation too.
Addressing the different health risks for overseas employees, providing the right preventative care and access to support, will help with any productivity and absenteeism problems. But for the specific issues relating to employees abroad, specific solutions are required.
The solutions
Screening – health screening is a simple and cost-effective way to find out the health risks an employee may face. This should take place before travel.
Know before you go – being aware of the wider risks – such as political or geographical – before sending an employee on an overseas assignment is vital in order to know what support they may need.
Seek advice – employers should talk to specialist international advisers about the risks posed by working overseas in general, and by the particular region in which an employee is based. Specific advice from those with local knowledge can prove invaluable.
Benchmarking – employers with overseas staff should pay particular attention to benchmarking to ensure their benefits are in line with those offered by their competitors, and meet specific requirements of the region. Demographics, geographical region and industry sector should all be considered.
Communication – the communication of support available and how to access it may be even more vital for overseas employees. Employers should utilise a wide variety of communication methods and ensure that messages are frequently conveyed. Communication should be a two-way process with employees encouraged to speak openly to their employer.
Sarah Dennis concludes: 
There are recurring themes regarding the concerns of overseas employers but the good news is that there are also numerous solutions. Talking to international experts, considering health screening, benchmarking, and looking at communication can all be a great help. Specific and focussed solutions will give direction, purpose and value to the benefits spend.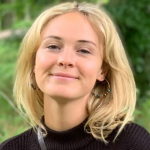 Joanne is the editor for Workplace Wellbeing Professional and has a keen interest in promoting the safety and wellbeing of the global workforce. After earning a bachelor's degree in English literature and media studies, she taught English in China and Vietnam for two years. Before joining Work Well Pro, Joanne worked as a marketing coordinator for luxury property, where her responsibilities included blog writing, photography, and video creation.