British Safety Council will hold its 13th Annual Conference on 17 October 2023, with a theme of "Ensuring your organisation is resilient and future-proofed".
The full-day event is free to attend and will consist of a line-up of expert speakers drawn from a variety of sectors, industries and specialisms. These include leading experts from academia and business, as well as others specialising in health, safety, sustainability and wellbeing.
The agenda for British Safety Council's free full-day conference includes a keynote address on organisational resilience by HR Director of Unipart, Deborah Astles. Other highlights include sessions on technology and the workplace, sustainability, education and training, modern slavery, and how to deal with air pollution as a 'wicked problem'. The full line-up of speakers and presentations can be found here.
Mike Robinson, Chief Executive of British Safety Council, said:
We are excited to be holding our Annual Conference online for the first time and looking to the future to address how organisations can be more resilient. In a fast-moving and changing world, this event will look at how your organisation can stay ahead of the curve and remain resilient in the face of a myriad of challenges, including climate change and future technology. We look forward to a packed day spent with some of the best brains in the business.
Mike Robinson, Chief Executive of British Safety Council
Attendees will hear about the current and future risks to health, safety, and wellbeing, gain actionable insights into organisational resilience to apply in the workplace, and learn about managing health, safety and wellbeing risks in the face of growing global challenge.
To register for a free ticket to British Safety Council's Annual Conference, visit: www.britsafe.org/awards-and-events/events/register-now-annual-conference-2023/.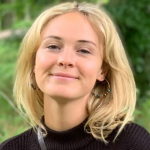 Joanne is the editor for Workplace Wellbeing Professional and has a keen interest in promoting the safety and wellbeing of the global workforce. After earning a bachelor's degree in English literature and media studies, she taught English in China and Vietnam for two years. Before joining Work Well Pro, Joanne worked as a marketing coordinator for luxury property, where her responsibilities included blog writing, photography, and video creation.