Derbyshire-based charity, Safe and Sound has become the first organisation to successfully win funding from British Safety Council to improve and support staff wellbeing.
The funding of up to £10,000 was awarded to Safe and Sound through British Safety Council's Keep Thriving campaign to improve workplace wellbeing. As part of eight key calls to action, the Keep Thriving campaign is asking organisations and businesses to commit to:
Appoint an executive director responsible for wellbeing, acting as a sponsor driving change
Actively engage employees in determining workplace wellbeing interventions that work for them
Adopt a holistic approach to health, safety and wellbeing, focused on training people to enable prevention and avoid poor wellbeing.
Tracy Harrison, CEO of Safe and Sound, attended the first 3-hour workshop in November 2022 to help her and other small and medium organisations (SMEs) develop a wellbeing strategy, delivered by experts from British Safety Council's Being Well Together programme.
Workshop attendees are invited to apply for funding six months after attending workshops with only the most effective and innovative proposals receiving approval.
Further awards will be made to other organisations taking part in workshops between November 2022 and March 2023. The money will help the SMEs to implement their wellbeing strategy and plans.
Commenting on why the money will make a difference and how Safe and Sound will make use of it to support its staff's wellbeing, Tracy Harrison said:
This grant will enable us to implement our wide-reaching strategy to ensure the wellbeing of our staff who do an incredible job in sometimes the most challenging of circumstances and we are extremely grateful to British Safety Council's Keep Thriving campaign for its support. Initiatives we are planning as part of our new wellbeing strategy include bespoke training, team building and wellbeing workshops.
Tracy Harrison, CEO of Safe and Sound
Safe and Sound supports and protects young people and families whose lives have been affected by child exploitation. It supports children at risk from all forms of exploitation, largely sexual and criminal exploitation, but including arranged marriage, trafficking, gangs and country lines. Its aim is to support at the earliest opportunity with prevention and early intervention programmes.
Commenting on the funding award, Mike Robinson, British Safety Council Chief Executive, said:
I am excited and proud that as a charity British Safety Council is supporting small organisations in this way, and delighted that Safe and Sound is the first recipient. I know the difference even a modest amount of funding can make to employers who lack the HR and financial resources that larger ones can use to support their staff. We look forward to working with Safe and Sound as it progresses on its wellbeing journey and hearing how it gets on with implementing its plan over the coming months.
Mike Robinson, British Safety Council Chief Executive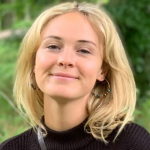 Joanne is the editor for Workplace Wellbeing Professional and has a keen interest in promoting the safety and wellbeing of the global workforce. After earning a bachelor's degree in English literature and media studies, she taught English in China and Vietnam for two years. Before joining Work Well Pro, Joanne worked as a marketing coordinator for luxury property, where her responsibilities included blog writing, photography, and video creation.