Vismo, a global leader in location monitoring and safety solutions, and Factal, a risk intelligence and breaking news platform, have announced a partnership to provide risk data to Vismo customers to enable them to better protect their employees when incidents occur – and fast. 
Vismo helps organisations protect their staff, contract and other workers included, by (i) understanding the risk level of incidents in relation to their employees' location (ii) monitoring alerts activated on the Vismo App.
Factal provides credible risk data, using its AI-led True Impact proximity technology, and a global team of experienced journalists to detect, verify, and prioritise critical details, all within five minutes or less.
The partnership allows Vismo customers to easily identify when an employee is in, approaching or near the impact zone of an incident. They can then provide accurate support to those in the affected area through Vismo's Mass Notification service. Within the Vismo Secure Portal, administrators can choose to view only risk data that is relevant, and filter alerts by the level of severity, to help them manage risks more effectively.
Factal data is available for use in the portal, with immediate effect, to all Vismo customers regardless of their geographical location.
Craig Swallow, Vismo CEO, comments:
Post-pandemic, so many more of our customers are seeking to move to a more proactive stance when it comes to understanding risk and its proximity to where travelling employees are. The partnership with Factal  strengthens what Vismo can do to help our customers locate and protect their workers very quickly.
Craig Swallow, Vismo CEO
Charlie TIllinghast, CEO of Factal, says:
Companies have repeatedly requested the ability to integrate Factal data. We're thrilled to see our real-time intelligence helping the teams using Vismo to protect employees globally. Where Vismo tracks employees' locations precisely, Factal's pinpoint incident reporting and True Impact proximity technology will provide the information operators need to notify them about. It's a great fit.
Charlie TIllinghast, CEO of Factal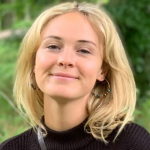 Joanne is the editor for Workplace Wellbeing Professional and has a keen interest in promoting the safety and wellbeing of the global workforce. After earning a bachelor's degree in English literature and media studies, she taught English in China and Vietnam for two years. Before joining Work Well Pro, Joanne worked as a marketing coordinator for luxury property, where her responsibilities included blog writing, photography, and video creation.