A recent report revealed there has been an 88% rise in employee well-being concerns over the last 12 months highlighting the need for effective healthcare support.
This is no surprise given the UK is still adjusting to life post-pandemic, leaving employees more concerned than ever about the state of their welfare. The NHS is in crisis, meaning it is becoming increasingly difficult to get the care needed, particularly preventative and early intervention. Put both of those things against the backdrop of a cost-of-living crisis and it is a perfect storm.
In this vacuum of uncertainty, and with employees having significant concerns about their well-being, this is a perfect opportunity for workplaces to step up and support their workforce. Preventative healthcare in particular would be an effective benefit to ease worries.
These tests are also in demand. Recent research by Cignpost reveals over 70% of Brits are willing to take diagnostic tests to support their well-being, and 42% expect their employers to conduct regular health screenings. Providing these diagnostic tests and preventative screenings would help relax a workforce and address well-being concerns, freeing employees to do their best work.
Why preventative?
If any offering at all, typically employee health benefits are reactive in nature. They are provided when illness occurs and rely on employees actively pursuing the benefit. They would be better termed 'sickness insurance'.
However, proactive and preventative health screening empowers employees to get ahead, have a deeper understanding of their own health and make proactive, positive steps. Feeling as though you are ahead of your health, and having the knowledge that all is healthy can be hugely reassuring for employees – removing that aura of uncertainty.
The difficulty with providing these services can sometimes be encouraging people to take up the service. Despite there being willingness to take diagnostic tests, the key is making it as easy as possible for staff to access them.
Health providers, like Cignpost, make this process easier by bringing the diagnostic tests to the workplace with mobile clinics, rather than relying on employees to make the journey in their own time. Evidence suggests that take up of on-site testing options is far higher than traditional screening, as well as producing results that enable people to then take action on any health concerns.
Focus areas
One of the most important clinical areas for testing is heart conditions. Not only is it the area most popularly demanded according to a Cignpost report, it's also  one of the preventative tests that can have the most value.
Over 7.6 million people in the UK are living with heart and circulatory diseases (CVD) and every three minutes someone dies from a heart and circulatory disease, while every five minutes someone is admitted to hospital due to a stroke.
However, there are many heart conditions and diseases that present with minor symptoms or no symptoms at all and heart disease can often be undetectable until it's too late. It's why it's referred to as a silent killer. Heart health is also directly linked with energy and performance.
Introducing regular opportunities for your employees to have their heart health tested can put their minds at ease or empower them to take a proactive approach to their health when action is needed.
Additionally, taking measures of factors such as cholesterol levels and blood pressure are really good indicators of our health and keeping on top of these is hugely valuable. Small lifestyle changes can make huge and critical differences, so knowing you have irregularities allows you to make changes to help reverse them.
Tailor healthcare to your business
Given the wide breadth of benefits that come with testing, considering which tests are going to be of most value to your employees is key when building out a wellbeing package. Working collaboratively with a screening provider can help build effective healthcare support that will drive the most value for the employee and the business.
For example, if working outside for long periods of time is a key part of the job, staff may appreciate regular on-site screenings to monitor for skin cancer. By comparison, those who have office-based jobs and are less active, sitting at their desks for long periods, may value monitoring of cholesterol levels.
Early-stage health screening and diagnostics can ensure that Britain's workforce is healthy, reducing long-term absences from work and in turn, boosting the economy. Given this, early-stage diagnostics and preventive strategies should form the backbone of employers' health and wellbeing offering to mitigate the clear unrest and worry present in the workforce surrounding wellbeing.
No longer is it responsible to only provide private medical insurance that focuses on employees once they are sick. Getting ahead of this by focusing on keeping people healthy and providing effective healthcare support is the future.
It has long been a truism that a healthy business begins with healthy employees. Those businesses that can achieve that goal will inevitably steal a competitive march on their rivals – and have a more contented, and motivated workforce.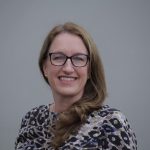 Abigail is the Sales and Marketing Director of Cignpost. Cignpost is a leading provider of health and wellness services to elite sports teams, athletes and UK businesses – keeping teams of all sizes at peak performance and empowering workforces to take control of their health. Prior to this Abigail enjoyed a 24-year career at British Airways where she held senior marketing roles since 2002, notably as Global Head of Brands and Marketing.