The UK's workforce isn't well. Ill health among the working-age population is costing the British economy £150 billion a year, a 60% increase since 2016, according to The Times Health Commission. Unemployment due to long-term sick leave has also reached record highs highlighting the need for workplace health benefits.
Employees' resilience is being tested. Financial pressure is mounting with the cost-of-living crisis, soaring bills and inflation forcing people into positions of economic difficulty. A workplace survey by CareerWallet found more than one in 10 (14%) are taking second jobs to cope with higher outgoings.
In a 2022 MetLife study, 64% of workers said finances were making them feel stressed and anxious, impacting their health and productivity. Prolonged stress can affect our health contributing to raised blood pressure, insomnia and anxiety. We also tend to indulge in comfort habits that make us feel better; eating unhealthily, drinking more alcohol and being less active.
This is against the backdrop of a health crisis as the NHS waiting list for treatment reaches record highs.
Businesses could be gaining a competitive edge by supporting their workforce with health benefits, helping to offer peace of mind and boosting productivity through improved health outcomes, such as reducing stress or diagnosing illness early.  A business can't be market-leading without the people behind it and it's not much good if they are on long-term sick leave or resigning.
The business case for boosting workplace health benefits
Retaining and attracting talent is a business issue set to continue troubling organisations this year. According to IMB the Institute for Business Value, 85 million jobs are expected to go unfilled by 2030 and employees are spending smaller proportions of their careers with an organisation. Just over half of workers surveyed in an IBM report (52%) said they worked with their previous employer for four years or less.
In the last twelve months alone, employee concern about wellbeing has soared 88%. There's also a greater expectation on businesses to be looking after their people's health; 89% of Gen Z say they would resign from their roles if an employer didn't have a focus on employee wellbeing.
CIPD identified in its 2022 Health and Wellbeing at Work survey that the top three benefits of an increased focus on employee wellbeing was a healthier and more inclusive workplace; better work-life balance; and better employee morale and engagement.
While this focus on wellbeing is seemingly echoed by businesses, almost three quarters of organisations (71%) say they are spending less on wellbeing initiatives than they think they need to. A Cignpost survey also found that almost a quarter (24 per cent) said they felt their employer wasn't fully supporting their wellbeing.
Access to healthcare in the UK is increasingly challenging. Data from YouGov and Eurostat shows 47 per cent of adults in Britain who really needed treatment or examination couldn't get access and for 41 per cent of these, the waiting list was the culprit.
In this context, health benefits are hugely valuable to employees, helping them access care when they need it while boosting performance and productivity through improved health.
But health benefits can go a step further to prevent ill health from developing in the first place. Businesses providing preventative health measures such as diagnostic testing could create positive change not only within the workplace, but by helping relieve pressure on the NHS.
The need for a greater focus on preventative healthcare is recognised in The Health Foundation, which cites many of the UK's big health issues are considered largely preventable.
Businesses across the UK have an opportunity to put in place strategies to regularly test the health of their employees, not just because it creates a healthier workforce but because it is what employees are coming to expect.
Recent research by Cignpost has highlighted that over 70% of Brits are willing to take diagnostic tests to support their wellbeing, and 42% expect their employers to conduct regular health screenings. Corporates can help the NHS and assist in the long-term health of their workers.
Discovering a health problem early can help people make better informed decisions about their health, improving the likelihood of successful treatment whilst reducing the risk of long-term illness or fatality. Half a million people have had to leave the workforce in the last three years due to long-term illness – regular tests can decrease this.
Such preventive action has the potential to reduce pressure on the NHS by lowering the number of patients requiring treatment and minimising the level of intervention for those who do. The result could be a significant cut in the 7 million people on waiting lists and the amount of time before they receive treatment.
A good example of this is heart health. Just one in 10 who have a heart attack outside of a hospital environment survive. Diagnostic screenings could stop the heart attack happening in the first place. Yet it's estimated that 6-8 million people are living with undiagnosed or uncontrolled high blood pressure in the UK and heart and circulatory diseases account for around a quarter of all deaths in the UK. These figures could be significantly reduced through early diagnostics and raising awareness of the causes and symptoms of CVDs, such as high blood pressure – the leading modifiable risk factor for heart and circulatory disease in the UK.
Cignpost is a diagnostic health testing company which works with businesses to deliver screenings on site, with access to a GP service should any results be of concern. Clinicians review results with employees, empowering them with personalised lifestyle advice to boost their wellbeing. For example, a lack of Vitamin D could be the cause of fatigue or lower Ferritin levels may explain headaches and dizziness.
We can see already that diagnostic tests are becoming popular with many forward-thinking organisations. Identifying health problems early prevents staff from missing large periods of time due to illness and is becoming an increasingly important strategy to supporting our NHS.
Covid and the UK's burgeoning health crisis has spelled out the end of  workplace healthcare benefits being viewed as a 'nice to have'. Old fashioned approaches to sickness are being replaced with preventative measures and diagnostics that get ahead of the problem, protecting employees' health and reducing the impact illness has on businesses. Those workplaces that put employee wellbeing at the heart of their business, will gain a competitive march during a continued challenging period for talent acquisition and retention.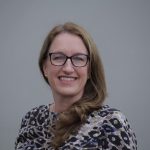 Abigail is the Sales and Marketing Director of Cignpost. Cignpost is a leading provider of health and wellness services to elite sports teams, athletes and UK businesses – keeping teams of all sizes at peak performance and empowering workforces to take control of their health. Prior to this Abigail enjoyed a 24-year career at British Airways where she held senior marketing roles since 2002, notably as Global Head of Brands and Marketing.