The years since 2020 have been unlike any other for businesses. The pandemic shifted the way we work and where we work. Workspaces have yoyoed between capacity and empty and are now somewhere in between, with hybrid working becoming the 'new normal', and facilities managers are left struggling, trying to balance readiness with cost-efficiency and sustainability. Occupancy monitoring could provide an effective solution.
What is occupancy monitoring, and how can it support workplace well-being?
Occupancy monitoring enables organisations to determine how and when a space is used. Small smart sensors are deployed to give a complete picture of the routines experienced within a business. The sensors are capable of being used individually, to monitor the use of specific areas, or collectively to capture the function of an entire business, allowing truly effective space management tailored to the individual organisation's needs. Occupancy monitoring enables businesses to provide the most comfortable, healthy, and safe workspaces, without undue waste or unnecessary cost.
How do occupancy monitors work?
Historically, there has been unease about the application of occupancy monitoring. Some people are concerned about intruding upon employee privacy. And where video and audio equipment are used as a basis for occupancy monitoring, there is reason for this disquiet. However, many contemporary occupancy monitoring systems employ temperature and motion sensors in order to gauge how a space is used.  Enabling the collection of anonymised data, while tracking a range of other metrics, including proximity and occupant feedback. The data is available in real-time, which means that businesses are not only able to determine how their workplace functions but to make any necessary adjustments when problems are spotted., Helping to improve employee comfort and wellbeing, while better-managing resources to enable to fulfilment of sustainability goals.
How can occupancy monitoring support businesses?
There are a range of ways in which occupancy monitoring can benefit businesses. They provide the information necessary to reduce – and sometimes completely avoid – waste. They can help with the achievement of sustainability goals through informed decision-making, allowing data – both archived and real-time – to guide the deployment of resources.  And they can actively support employee well-being through proactive environmental management.
Temperature can have a significant impact on both employee productivity and well-being. The UK Government states that the ideal office temperature should be 22-26 degrees Celsius. When temperatures rise above 27°C, productivity falls by 4 per cent per degree. And employees can begin to suffer from heat exhaustion, headaches, and dehydration.  If a workspace has frequently cold temperatures, this can make it difficult for employees to concentrate, leading to a decrease in office productivity, as well as increasing fatigue and susceptibility to other health conditions. With occupancy and temperature monitoring, managers have the power to adjust HVAC systems according to the number and placement of people within the building at any given time.
Lighting can also cause problems for employees, with inadequate lighting potentially leading to eye strain, fatigue and headaches. When you know where your workers are, it's easier for lighting to be appropriately adjusted.
IZA recently reported that working in a cleaner air environment facilitates higher levels of productivity. With humidity and CO2 levels monitored concurrently with space occupancy, managers can adjust airflow when it is necessary.
Other benefits can include the ability to focus cleaning on areas that are most used in the office, while feedback sensors enable any unexpected problems. For example, broken equipment or spillages can be reported, so they can be immediately dealt with, creating the best working environment with minimal effort.
Is occupancy monitoring beneficial to all businesses?
Smart sensors have evolved significantly in the course of the last five years. The units used to be large and demanding of large-scale investments, and installation held the potential for significant disruption. They are now far less invasive and far more cost-effective, making them more accessible and affordable for all.
Contemporary smart sensors can be so small that they are comparable to a postage stamp and yet they can operate autonomously and wirelessly. These sensors are equipped with long-life batteries, allowing for instant, fuss-free deployment. Importantly, they can be used without infrastructural changes or disruption to legacy equipment and this makes them almost endlessly scalable, allowing you to integrate further sensors for other uses, for the informed running of your business.
Occupancy monitoring is essentially about taking the pulse of your business. It helps you to understand how your spaces are used, how to manage your assets, and how you can change your employee's working environment for the better. Both now, and in the longer term. So, for leaders looking for simple ways to enhance productivity, improve employee well-being, and reduce fatigue and absenteeism, while taking control of both their budgets and sustainability goals, occupancy monitoring presents a low-cost, easy-to-implement solution.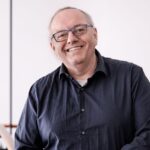 Bengt is the CEO of Disruptive Technologies. He holds an Engineering degree from Vestfold University College. Bengt has more than 16 years of international operations experience within the supply chain management, manufacturing and telecom industries. He also has a decade-long experience with international team leadership, building cross-cultural, high-performing teams. Outside of work, you can find Bengt cooking for friends, boating or relaxing in his mountain cabin.