Amidst the cost-of-living crisis, Britons are feeling the pinch more than ever with inflation remaining high. It's no surprise that 34% of workers said a 5% pay rise would be fair with public sector workers also increasingly locked in rows over pay.
Conversations around pay can often be uncomfortable, especially during these uncertain times, however, this doesn't mean you can't request a pay rise if you feel you deserve it. In fact, during such periods of economic turmoil, it becomes even more crucial to engage in constructive dialogues about compensation.
Most employers will make an effort to retain top talent but make sure to construct your case carefully when the bottom line is boss. There are many areas to consider, and when you make your case, it's important to ensure its well-structured and backed by evidence.
Here are several valuable tips that can assist you in achieving success:
Consider your position
Before launching gung ho into new contract negotiations, consider whether you're actually underpaid. We can all feel a little undervalued at times, but you should make sure to arm yourself with the facts. Use a salary calculator to compare your pay to industry averages.
Couple this with some background research into similar jobs to find out what money is typically on the table. It may also be worth speaking to recruitment consultants who have a clearer idea of what businesses in your area are willing to pay.
It's also wise to do some research into wider industry trends. Take time to understand your organisation's hiring systems. Is your sector or location facing skills shortages which might spike rates of pay? Do you have any existing client relationships or leading industry experience that may justify a higher rate of pay?
When to ask for a pay rise
As with most things, timing can be everything. Making salary demands at particularly lean times for the company may look blinkered and self-centred while asking more than once per year might look greedy.
It's better to pick a landmark moment such as your performance review, the end of financial year or after a crucial business win. Pick a time at which your business may be making forecasts for the future and may be more amenable to salary discussions.
Staking your claim
A recent study showed that half of UK workers would switch careers for better pay, however, you can still get that increase by staying put.
Before approaching your boss, make sure you have evidence of your productivity. This may include what clients you've brought in, how much you've increased turnover by or other industry-specific metrics. Simply stating how long you've been working at the company will not be enough to secure you a raise – demonstrate explicitly how you add value.
One top tip could be to keep a record of achievements and recognition as you go. This can help to strengthen your case, particularly if it includes praise from other members of staff.
Ultimately, your case should be built around quantifiable, demonstrable skills, academic qualifications, working relationships and crucially, workplace results!
How to behave
Asking for a raise is of course a nerve-racking experience. Recent statistics show women aged 18 to 29 as the category least likely to ask for a rise. Combat this anxiety by making sure to dress the part in clothes befitting of your more senior status and open talks by outlining the value you've added to the company. Obviously, you may have a figure in mind based on your prior research but prepare to compromise with your boss.
Looking greedy or ill-informed may dent your chances while threatening to quit should they not meet your demands will look petulant and may affect your standing.
Your body language will help you here. Sit up straight, make eye contact and speak slowly to demonstrate confidence and that you're competent enough to be paid more.
Prepare for the worst…
A recent YouGov poll found that only 31% of men and 21% of women were successfully granted a pay rise. Should you be turned down, be prepared to accept with dignity but make sure to seek a clear reason for refusal. Is the company simply strapped for cash or did you fail to put forward a convincing case?
If the reason is the former, ask when the company may be in a better position to comply. Also consider additional benefits. Could there be scope for a company car, free parking or healthcare insurance?
Other forms of non-salary remuneration may include more holidays, flexible working hours or opportunities for workplace development. While none of these may bolster your bottom line, all can be useful when battling the current cost-of-living crisis.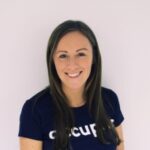 Occupop is a recruitment software company. With offices across Ireland, UK and US, the business is a happy intersection of the functionality and scope of a robust ATS system married with a simple, easy-to-use way to track complex hiring processes and manage candidates effectively — all without much training.