British Safety Council has announced that health and safety software company, HandsHQ, has become the latest beneficiary of British Safety Council's Keep Thriving funding to support its employees' wellbeing.
HandsHQ attended a free 3-hour workshop earlier this year to help them and other small and medium organisations (SMEs) develop a wellbeing strategy. The workshop was delivered by British Safety Council's Being Well Together experts and, six months after attending, employers were invited to apply for funding with only the most effective and innovative proposals receiving approval.
The funding, of up to £10,000, will enable HandsHQ to expand the mental health support it can currently make available to its employees, and offer them more business and life coaching so that its people can flourish, as it continues to grow.
Further awards will be made to other organisations taking part in workshops, which took place between November 2022 and March 2023, who apply.
Jamie Carruthers, Co-founder and CEO of HandsHQ, said:
We are delighted to receive this funding, as we are all increasingly aware of the importance of employee wellbeing. So, we are grateful to British safety Council for this support. This funding will also help us to promote good wellbeing practices to others and continuously improve our own knowledge, helping us to be recognised as not just leaders in health and safety software but also our own wellbeing practices.
Jamie Carruthers, Co-founder and CEO of HandsHQ
HandsHQ was founded 10 years ago and offers software which enables organisations to create project-specific risk assessments and method statements. It works particularly in the construction, engineering, facilities management, and events sectors.
Commenting on the funding award, Mike Robinson, British Safety Council Chief Executive, said:
I am excited and proud that, as a charity, British Safety Council is supporting small organisations in this way, and delighted that HandsHQ will now benefit. Even a modest amount of funding can make a huge difference to employers who lack the HR and financial resources of larger companies for such a worthwhile use.
Mike Robinson, British Safety Council Chief Executive
The 12-month funding was awarded to HandsHQ through British Safety Council's Keep Thriving campaign, which seeks to improve the wellbeing of workers, within and outside of the workplace.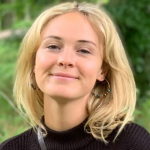 Joanne is the editor for Workplace Wellbeing Professional and has a keen interest in promoting the safety and wellbeing of the global workforce. After earning a bachelor's degree in English literature and media studies, she taught English in China and Vietnam for two years. Before joining Work Well Pro, Joanne worked as a marketing coordinator for luxury property, where her responsibilities included blog writing, photography, and video creation.