Employee wellbeing and mental health practices have become key priorities and growing in importance around workplaces for years now. HR teams are usually the first people to address and introduce Wellbeing and Mental Health programs.
However, in recent years, it has become clear that business leaders should place greater emphasis on the duty of care they have towards their people, acknowledging the fundamental link between the wellbeing of their employees and their bottom-line profits.
If we take a look at the Office for National Statistics, it was found that in August 2023, the total hours worked decreased compared with the previous quarter. This dipped below pre pandemic levels, and the total UK unemployment rate is now higher than Q1 of 2023.
So, what can be done to help improve engagement and overall employment?
Robust and engaging reward and recognition initiatives are powerful programmes which contribute to the wellbeing of employees.
Ongoing employee incentives can lead to increased employee happiness, a better company culture, and, ultimately, talent retention. By reducing the time and money spent on recruiting and training new employees, there's also a financial benefit to employers investing in their talent retention.
But how can employers ensure that they have the most effective recognition strategy in place?
Understand what matters to your employees
It's important to gauge what matters to your wider team so that you can implement practices that are appreciated by everyone. A one-size fits all approach is unlikely to nurture the same relationship as a tailored one.
HR and business leaders should look to create opportunities for colleagues to feedback what they would like more or less of, whether that's progression opportunities, more regular check-ins or certain types of rewards and benefit packages, so they can make informed decisions about how budget is invested.
One of our objectives at Virgin Incentives was always to continue to grow the business through engaged and high performing teams, so, we introduced a feedback platform and an engagement survey so we could understand our teams better and make data driven decisions that would deliver solid ROI. This understanding led us to put in place initiatives which boosted engagement by more than 15% in a year during the pandemic.
Recognition doesn't have to be expensive
For those businesses with limited budgets, it's important to note that recognition doesn't have to be expensive and that two-way conversations are equally important, too. An idea could be to create forums for feedback, online surveys, or company-wide Q&As. People like to feel heard, and this could be a great programme to support a happier workplace culture.
Work-life balance is also key to employees so other perks to consider could include late starts and early finishes as a fun way of rewarding employees. This also supports employees to embrace activities outside of work which inspire them but can also ease the pressures of any family needs they may have.
Fostering friendships in the workplace
Creating opportunities for employees to build friendships within the business between team members. Studies have shown that when individuals have strong social ties at work or as part of a team, they experience increased job satisfaction, enhanced self-confidence, and a greater sense of loyalty towards their team. It's also been found that having a best friend at work has become more important following the pandemic.
For example, arranging fun team-building experiences, lunch outings, volunteering trips or office activities are great ways of bringing an element of fun to the workplace and giving employees the chance to bond casually.
The value of making happy memories
Simple and regular recognition also goes a long way towards making employees feel valued, celebrating their long service milestones, and personal achievements, such as getting married, moving house, or having a baby to offer a personal touch. This demonstrates a long-term investment in people's lives.
Alternatively, consider how your rewards packages could nurture a healthy work-life balance by offering a range of wellness experiences for colleagues to choose from based on what relaxation looks like to them, such as spa days, yoga retreats, head massages at work or even short getaways depending on your employee tastes.
Companies could look to a multi choice gift card for quick on-the-spot rewards or for thoughtful birthday gifts. These can be used as part of the long-term rewards strategy. Alternatively, consider offering employees a brand-new experience. This is something we offer to employees, each year we gift colleagues £150 worth of new experiences, giving them the chance to live and breathe our purpose of creating happy and special memories.
As greater expectations are placed on businesses to support employee wellbeing, reward and recognition strategies can form an important pillar for HR leaders. Not only will this boost the employee engagement but will also nurture a supportive culture, contributing to overall employee wellbeing, loyalty and productivity.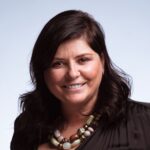 Danni Rush is Chief Operating Officer for Virgin Incentives, Virgin Experience Days and Virgin Experience Gifts. Her passion for team engagement, having seen the positive impact that a highly engaged and motivated team can have on business performance.  Danni leads the customer experience, corporate sales, product development, partnerships and the people strategy and helped the business navigate through the challenging pandemic period to increase employee engagement ratings and win gold at the 2021 UK Employee Experience Awards.