Menopause is a natural life stage for nearly all women – a major physiological and often psychological change that affects roughly 50% of the population.
Employers not doing enough
Menopause can have far reaching physical and emotional repercussions, yet many who are dealing with these symptoms often struggle to find sufficient support and understanding from their employers. This means that many women suffer in silence as they deal with menopause, which takes a toll on both their personal and professional lives – a staggering 90% of menopausal women state that menopause has had a negative impact on their career.
Consider the following research on experiences of menopause: two thirds of respondents said that menopause symptoms impacted them at work, yet nearly half were reportedly "too embarrassed" to ask for support from their employers. Another 18% either had to reduce their hours or considered quitting outright.
The lack of organisational support for those experiencing menopause can lead to disengagement from work responsibilities and, unfortunately, push some to leave their workplace entirely. Those who experience menopause without sufficient support increasingly feel forced to leave their jobs simply because society has failed to address this natural stage in their lives. And when women at the peak of their careers resign due to a lack of health support and wellness awareness, it not only undermines the impact of this difficult experience, but it stands to seriously hurt the organisations that rely on the talents of their female employees.
By leaving menopause and its symptoms unaddressed, this a ticking time bomb that threatens not only women's welfare but also the efficacy of their organisations and the wider economy.
That is why menopause has become one of the key unspoken issues for women in the workforce.
Meeting menopause needs
Fortunately, there are thoughtful measures companies can adopt to assist their valued employees, building a stronger pipeline to senior leadership by retaining women through this life stage. When finding employment, female jobseekers are increasingly prioritising companies that express clear commitments to supporting the broader health and wellbeing of employees with menopause symptoms. Workplaces that hope to attract and retain the best talent across all life stages must normalise women's experiences and make supportive environments the minimum standard.
The first step towards comprehensive menopause support is simply to increase awareness. Organisations should create a compassionate environment where women are encouraged to share their experiences so that people of all genders throughout the organisation can foster empathy around what their female colleagues are going through. This ongoing dialogue can include everything from casual conversations to company-wide presentations from doctors or other experts.
Adopting a hybrid working model and offering women the option to work from home can also be a simple and effective way to ease employees' burden when symptoms are difficult. Companies can also consider more flexible working hours – for many people experiencing menopause symptoms, bogged down by brain fog or temperature fluctuations, the first hours of the day can be particularly hard. Giving people the option to shift when they start and end their workday can go a long way.
Companies that find it difficult to support hybrid work should offer ample opportunities to take work breaks and strive to provide an office environment that is as comfortable as possible – consulting with workers on office temperature, designating quiet and comfy areas for working, ensuring sufficient ventilation, or providing desk fans. At workplaces where uniforms are expected, consider offering loose fitting uniforms, layered uniforms, or uniforms with more breathable fabric options.
Offices should also ensure that wellness resources are always adequate and available. Make cold drinking water and nutritious snacks easily accessible for staff, situate sanitary facilities within easy reach of workstations, and provide a good range of sanitary and first-aid products in the bathrooms.
On a more structural level, companies can protect their people by adopting an Employee Assistance Programme (EAP). These programmes facilitate easy, anonymous access to mental health professionals, whose support can be invaluable to people struggling with the emotional and physical toll of menopause. Virtual GPs can also provide access to doctors and female health specialists who can guide employees through these challenging times. Businesses should also strive to adopt a fair, flexible sickness policy – allowing menopausal women to attend medical appointments during the workday if needed and providing paid time off for treatment. There are also several apps that can either be integrated into company benefits or adopted on a personal basis which can give workers personalised menopause support. Giving employees access to menopause experts at the touch of a button is a high impact tool for improving employees' health and wellbeing.
Employers should recognise employee uniqueness
These are just a handful of ways to support menopause in the workplace. However, it's important to remember that each person is a unique individual who might require different types of support. Accordingly, it is critical to speak with employees on an individual basis and ascertain what each specific person may need in their time of need.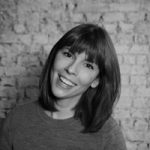 Kate is on a mission to support organisations, and their people, to be well. After many years in the corporate world at companies such as Microsoft, LinkedIn and ASOS, Kate's passion for health led her to embark on a Nutrition degree. She now combines her commercial & wellbeing acumen as the Head of Wellbeing at YuLife, where she works directly with HR Leaders who want to bring change via the vehicle of Life Insurance.