The Current Landscape
With many companies feeling the extra tightening of purse strings and pressure from their employees to keep wages in line with rising inflation; employee wellbeing has been pushed to the back of many firms' agendas. This, coupled with the lack of metrics and tracking data the true value of wellbeing spend has, means it is certainly a challenging time in the wellbeing space.
In the next year, organisations will need to intensify efforts to measure the ROI of corporate wellbeing schemes, which will involve leveraging data analytics to track the impact of wellbeing programs on key performance indicators, such as reduced absenteeism, increased productivity, and improved employee retention.
As we move forward, the importance of a holistic approach to employee wellbeing cannot be overstated. Embracing trends like Longevity and Holistic Health, collaborating with government initiatives and optimising the ROI of schemes will be key drivers of success.
A Holistic Approach
Fostering a culture of employee wellbeing is essential for creating a productive and supportive work environment. However, the nascent issue is a lack of strategy for leaders trying to demonstrate change in this space. This is combined with not utilising relevant metrics to help them score the impact of wellbeing. Team-wide and individual intervention strategies help inform leadership and create both "top-down" impressions as well as fostering a "bottom-up" spirit.
The solutions that are currently on offer vary from one specific element of wellbeing, through to giving individual agency within a suite of wellbeing solutions in an app or aggregator format. This is not far removed from having a "well-being cash benefit" that is often not used, and if not managed properly, not even spent on wellbeing.
It's important for leader's to be unified on their commitment to wellbeing and communicate that regularly and clearly to their teams. Offering collective training, support and workshops that highlight various holistic health and wellbeing solutions all indicate that an employer isn't just providing wellbeing support as a tick-box exercise – but is invested in their teams on an individual basis.
Building a Wellbeing Culture
A culture that promotes, supports and rewards health can have positive impacts upon performance, productivity and reduce the number of sick days. "Wellbeing apps" that allow employees to go to the gym, do classes, have a massage and discount cinema tickets or even get free coffees are great  – especially for individuals, as they are perks. But ultimately, working in silo, they don't help build a culture of wellbeing. Knowing your company is committed to improving your wellbeing by having a public company score, wellbeing events, guest lectures and a dedicated wellbeing channel – this helps to create a culture of wellbeing.
For example, in recent work we've completed, we've heard in anecdotal feedback that members of teams feel more willing to attend events when there is already discussions in the office/online. Sometimes people feel that talking about health at work is for the "weekend warriors" or "everyday athletes" competing in events. Wellbeing at its core should be a more inclusive topic, not reserved only for enthusiasts. It is a very personalised journey that needs to be represented on multiple layers.
Preventive Healthcare
This in tandem with personalised support and access to health coaches creates a strategy of preventative healthcare. With improvements across pillars of wellbeing including sleep, movement, nutrition and mental health, individuals and communities can improve their resilience to preventable chronic diseases, burnout and injuries. In recent work we completed with clients, we found that consistent holistic health support and programming helped individuals and the collective employee team increase exercise levels, reduce blood pressure and even reduce waist circumference. This shows meaningful lifestyle changes that are key preventative health indicators of stress and disease.
Measuring Success
Ultimately, what's it all worth? We know a healthier workforce is often happier, more productive and takes less sick days. But, how much of it is driven by the wellbeing offering of the organisation? There is no direct ROI or a way to measure employee health without crossing some ethical boundaries. We also know that there is a fantastic suite of services and offerings in the marketplace and companies provide these to their employees. But how can the employees who need these services the most be guided to them? This is why having data points to guide individuals and leadership teams can ensure that wellbeing offerings are as effective as possible.
Hot HR Wellbeing Trends
We're seeing three key trends emerging for 2024 already. These range from longevity, wellbeing-economic approaches and engagement and ROI of schemes.
With longevity, with the modern workforce evolving at such a rapid pace, so to is our perspective on employee health. Longevity recognises that employee wellbeing extends far beyond the traditional emphasis on physical fitness. No longer is a simple discounted gym membership enough of an incentive to get employees active. Instead, employers will need to do more to embrace a holistic approach to health, encompassing the mind, body, emotional and even financial wellbeing of employees. As organisations increasingly understand the importance of nurturing the whole employee, we'll continue to witness a shift towards programs and initiatives that cater to mental health, emotional resilience, cognitive function, and work-life balance. Holistic health will be creating environments where employees can thrive, both personally and professionally.
The next trend we're excited to see come to fruition is what we're calling the 'Wellbeing-Economy Approach' . In light of the recent surge in sick days in the UK, it's going to be crucial to apply an approach that can address this concerning issue. What this means is putting people's quality of life and wellbeing at the heart of economic recovery following the pandemic. We're seeing a rise in government-backed initiatives aimed at boosting employee health and wellbeing, as governments around the world are recognising the direct link between employee wellbeing and economic productivity. Organisations will increasingly partner with metric-driven health and wellbeing partners, to provide employees with access to quality and meaningful health, fitness, and wellbeing services. We're excited about what this means for the corporate wellbeing space and the impact it will potentially have on our industry.
Finally, the most pressing question for organisations investing in wellbeing programs has always been 'What's the return on investment?'. In the coming year, we'll see a growing focus on measuring and maximising the ROI of corporate wellbeing schemes. Being able to show the tangible benefits and true return on investment through aggregated and anonymised data offers a breakdown of a company's health and wellbeing efforts for employees. Having access to this sort of data will ultimately enable organisations to tailor decisions on how best to improve the health and wellbeing of the team for the long term.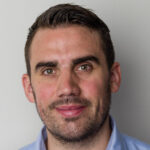 Robbie Johnston is Managing Director and Co-Founder of corporate wellbeing assessment platform, HAWQ. With a BSc in Sport Science and an MBA, Robbie is highly qualified in speaking on the topics of health, fitness and wellbeing in the business sector. With a career history opening multiple successful London fitness studios and building teams of instructors and teachers, Robbie is passionate about using health and wellbeing to support individuals.