Workplace wellbeing is big business. The global corporate wellness market size was estimated at USD 53.0 billion in 2022 and is expected to reach USD 55.1 billion by the end of this year.
Yet at the same time stress levels are rising. Burnout is increasing. Research from Wysa found that a third of employees are experiencing clinically significant symptoms of anxiety and depression.
So are leaders really walking their talk? To really make wellbeing at work, well, work, it's essential that we put people at its core. And that means doing so in a way that includes all elements of their lives, their workload, and their environment.
Effective leadership with a focus on wellness can mitigate the risks that come from challenges at work and create a healthy work environment with optimal employee performance.
Flexibility matters
People are at the core of our businesses. It is noticeable when staff are stressed, and it affects everything from the level of service to the overall atmosphere. Issues such as teams being understaffed, and employees being asked to work long hours are unfortunately too common and can lead to negative outcomes such as higher rates of staff turnover and low team morale.
Staff are your biggest asset, and therefore creating an environment where employees feel valued, and wellness is prioritised is essential – and taking into account that they have lives outside of work. Simple strategies to implement could include ensuring staff take regular breaks and are offered flexibility with shift patterns where possible. These steps will benefit your clients too, as they will be able to deal with people who are happy, healthy and pleased to be there.
Focus on balance
It is important to find ways for staff to consider their own needs and achieve a balanced approach to their work. Finding ways to prioritise staff wellness will mitigate some of these pressures and lessen rates of burnout within our industries – which is good for the individual and good for business. Let people have a mental health day if they need it – with no questions asked, in the same way as days off for physical health wouldn't be. Offer them access to mental health resources such as an app, and provide training around what good health and wellbeing looks like.
Create a safe space
More and more organisations have a wellbeing room. This is often a comfortable space with sofas, nice lighting, and some mental health resources such as books. But wellbeing doesn't stop with one room. Bring plants into your office, offer fruit and snacks, and have breakout spaces so people aren't confined to their desks. This shouldn't just be for those working on site, so make a wellness budget available so that people can optimise their home space for their physical and mental health.
Empower your leaders to support teams
Leadership is key when it comes to creating a healthy work environment. A holistic approach where wellness is prioritised just as much as skills and processes can benefit the business. It is important to set the tone and build a culture centred around empathy and respect. Clear and respectful communication with employees will further build an environment where everybody feels valued and comfortable. Give your leaders wellbeing training, so they feel supported to spot signs of mental ill health or poor wellbeing, and let them know where they can go to get advice or offload. 
Allow people to connect
Great work often happens as a result of communication, collaboration, and connection – which is why siloes just don't work. Facilitate the opportunity for team members to spend time with each other and build relationships through team building activities and social hours. Relationships have been shown to correlate with better self esteem, reduced loneliness, and lower rates of anxiety and depression, as well as improved physical health outcomes. Some of the most successful hotels I have worked with have been those where connections are prioritised and employees have the opportunity to have informal and relaxed conversations, as well as the all important task based interactions.
Lessen the load
Ensuring that all members of staff have enough time off without the pressure to cover additional workloads will enable them to have a healthy work/life balance and lead to enhanced performance within working hours. Reducing unnecessary stress will enable employees to better deal with the unique pressures that come with the modern work environment. The world won't stop if a deadline is a minute late. We need to move away from hustle culture and look at the big picture. Presenteeism is actually the biggest cost to employers when it comes to mental health – Harvard Business Review has roughly estimated that presenteeism costs the U.S. economy upwards of $1500 billion a year in lost productivity, ten times great than annual absenteeism costs. So let's think about where productivity really comes from – and it's not from being chained to a desk.
Let staff switch off
There are moves in the UK towards banning employers from contacting employees outside of their working hours. It's unlikely to happen in reality, but the premise is a good one. We live in a hyper connected and always on world, with email and Slack access on our phones. Ask yourself if you need to send that message at 7pm whilst someone is putting their kids to bed and having dinner, or if it could wait until the next morning when they are actually at work and likely to be in a better headspace.
Employee wellbeing is more than just a policy in a handbook, or a slogan splashed on a wall. It should be about everything you do, and infuse your entire mode of operation. And it starts with prioritising your people.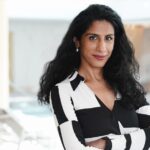 Sonal Uberoi is a globally renowned wellness expert, founder of Spa Balance, author of best-selling books, and host of the Wellness in Hospitality interview series. With over 15 years of experience, she is a go-to consultant for business optimisation solutions, having worked on numerous projects in over 20 countries for prestigious clients.