New research reveals over one-third of Brits rate their well-being as a six or below out of ten.
According to a survey of 103 people by POINT3 Wellbeing, 34% of Brits are experiencing poor well-being at work. The data shows the number one reason impacting people's well-being at work is feeling stressed and having poor mental health.
Of those experiencing poor well-being at work, almost two-thirds of individuals feel a work-life balance is less valued at their workplace, and over half feel less supported by their manager. Commenting on the research, Sarah Mayo, co-founder of POINT3 Wellbeing said
When employees are facing lower well-being levels, we typically see actions such as quiet quitting. While people often see quiet quitting as a sign of laziness from employees, it in fact manifests when individuals are dissatisfied with their job but feel unable to speak up. As a result, employees stay in their role doing the bare minimum because they either feel unmotivated to make a change, for financial reasons or lack of opportunities elsewhere.
Sarah Mayo, co-founder, POINT3 Wellbeing
To help managers support their employees who may be experiencing poor well-being at work, and avoid quiet quitting, Sarah Mayo recommends the following:
Encouraging Psychological Safety and Vulnerability
Cultural change requires both a top-down and bottom-up approach to succeed. Everyone has a role to play, but it starts with leaders and managers leading by example and modelling the desired behaviours.
Psychological safety is the #1 ingredient of a high-performance workplace culture – one where people feel comfortable contributing ideas, asking questions, and trying new things – without fear of being judged badly if they get things wrong. This then encourages a culture of vulnerability – the #2 ingredient to high performance – being honest and open, particularly when you get things wrong or don't know the solution to a challenge. When vulnerability is recognised as data sharing, the team and business benefit.
Creating a culture of emotional intelligence
Remembering that burnout is often caused by a disconnect between the employee and their relationship with work/management, it starts with leaders/managers honing their emotional intelligence (EQ). The best leaders/managers possess high EQ and are passionate about developing their teams to fulfil their potential, knowing that their success will come by coaching others to succeed.
Research shows that only 14% of employees feel comfortable speaking to their manager about their stress levels. That means 86% do not, demonstrating an excellent opportunity for organisations to close this gap. Upskill your managers in their EQ skills, and this will go a long way to solving your business challenges. The ripple effects will be felt far beyond your managers
Clarity, Purpose and Community
When people feel connected to the overall mission and a community at work – they feel a sense of purpose and belonging. When they are clear about how their contribution ladders up to the overall mission, they understand their individual and team priorities, they feel valued and cared about and more in control. And when people have positive relationships with their team, they feel more supported and a sense of belonging.
In response to the question "How well supported do you feel by your team?" the average score was 7.7 out of 10 with 59% giving a score of 8 or higher and 20% scoring 6 or below. This all contributes to preventing burnout, even when the perceived workload is too much.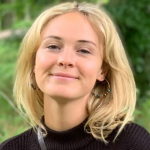 Joanne is the editor for Workplace Wellbeing Professional and has a keen interest in promoting the safety and wellbeing of the global workforce. After earning a bachelor's degree in English literature and media studies, she taught English in China and Vietnam for two years. Before joining Work Well Pro, Joanne worked as a marketing coordinator for luxury property, where her responsibilities included blog writing, photography, and video creation.