Purple Day is approaching on the 26th of March 2023! This global event is to help raise awareness about epilepsy: a neurological disorder that affects millions of people worldwide.
The effects of epilepsy can vary depending on the frequency, severity, and type of seizures a person experiences. Some common effects include seizures, muscle spasms, convulsions, cognitive functioning, difficulty participating in social activities and challenges finding and maintaining employment.
Purple Day was founded in 2008 by a young girl named Cassidy Megan, who wanted to create a day for people to learn more about epilepsy and support those who live with the condition.
Aims of the campaign
Raise awareness about epilepsy
Reduce stigma and discrimination against people with epilepsy
Improve access to treatment and care
Purple Day is represented by the colour purple, which is the internationally recognised colour for epilepsy. The day encourages people to wear purple clothing, accessories, or ribbons to show their support for epilepsy awareness. It also provides an opportunity for people to share their experiences and stories about epilepsy, educate others about the condition, and raise funds for epilepsy research and advocacy.
Since its inception, the campaign has become a global phenomenon, with events and activities organised in countries around the world. Some common activities include educational seminars, public talks, fundraising events, and social media campaigns.
Get involved in Purple Day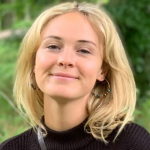 Joanne is the editor for Workplace Wellbeing Professional and Family History Zone. After obtaining a bachelors degree in English literature and media studies, Joanne went on to spend two years of her life writing and teaching English in China and Vietnam. Prior to joining Black and White Trading, Joanne was a marketing coordinator for luxury property in Brighton focusing on blog writing, photography and video creation.