A recent report on the state of health and well-being, 'Cost-of-living pressure could trigger global health crisis' has revealed the impact of rising costs on people's health, with more than half of UK adults (54%) saying it is becoming too expensive to stay healthy.
The research, collected by Cigna, found more than one in 10 (12%) of those surveyed experienced increased medical expenses, and nearly 90% experienced rising prices for basic foods and household essentials to energy bills.
Speaking at an event in London, Jason Sadler, President of Cigna Healthcare, called on business leaders to take the '5% Pledge' and dedicate five percent of their time to support their employees' mental health.
Sadler commented,
The current economic environment is having a huge impact on the health and well-being of individuals and families, at home, at work and in our communities. Employers have a responsibility to help safeguard UK's current and future workforce by supporting employee health and well-being.
Jason Sadler, President of Cigna Healthcare
With millions of people struggling to make healthy choices due to soaring household bills, a nation-wide health crisis could be on the horizon. Unchecked, this health crisis could put further strain on the National Health Service (NHS) and have lasting consequences for workforce productivity, incurring further costs for employers and society.
Health care is the top concern for more than one in 10 (13%) people in the UK. It ranks just below economic and inflationary concerns, and ahead of climate change (10%), inequality (7%) and job security (5%). The research suggests the concern is warranted. Despite the NHS providing no-cost care at the point of service, 65% of UK adults say the ability to meet their individual or family medical needs is 'fair' or 'poor.' Globally, 63% report the same.
Sadler will also challenge any notion that workforce health and well-being benefits be reduced during tough economic times. Workers need more support and would benefit from services such as well-being programmes, as well as support to access sports and exercise, alongside as well as policies that enable physical and mental self-care within the working day.
Sadler added,
Employers should look for ways to encourage healthy behaviours, from physical exercise during the working day, to enabling work/life balance and providing employees with best-in-class health benefits, investing in a healthy and productive workforce is critical to business growth.
The 5% Pledge is a public commitment where senior leaders devote 5% of their work hours to listen, craft and implement tangible change within their organizations to improve mental health and well-being. Visit The 5% Pledge for more information.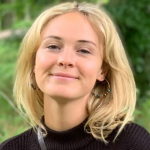 Joanne is the editor for Workplace Wellbeing Professional and has a keen interest in promoting the safety and wellbeing of the global workforce. After earning a bachelor's degree in English literature and media studies, she taught English in China and Vietnam for two years. Before joining Work Well Pro, Joanne worked as a marketing coordinator for luxury property, where her responsibilities included blog writing, photography, and video creation.